MORE HAPPY CUSTOMERS
BELOW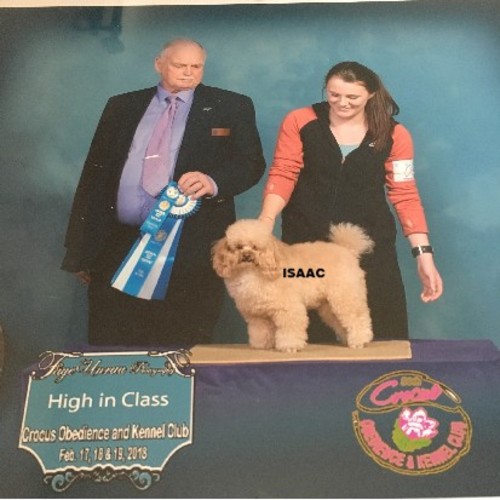 Hello Bev.
Isaac is doing well. Wow he's 6 years old already.
He has had a very busy career.
Isaac was never shown in conformation however he does get entered into the shows as exhibition so that the junior handling kids can practice in the ring with him , we've been to many dogs shows all over MB with him.
He does have a rally novice title as well canine good neighbor from CKC.
Also he has his agility starters title.
He is quite a clown and and enjoyed by many.
He has also traveled out to Calgary and modelled for 2 different groomers at Mastergroom Canada,
once placing third with his groomer.
barb
--------------------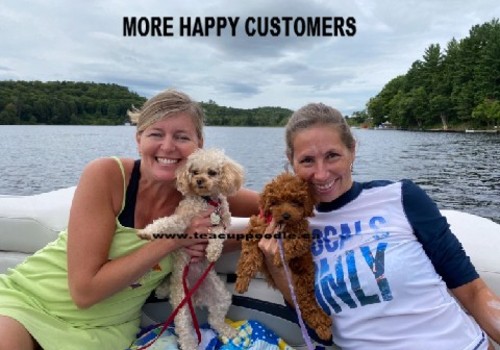 -----------------------------------------------------
----------------------------
----------------------------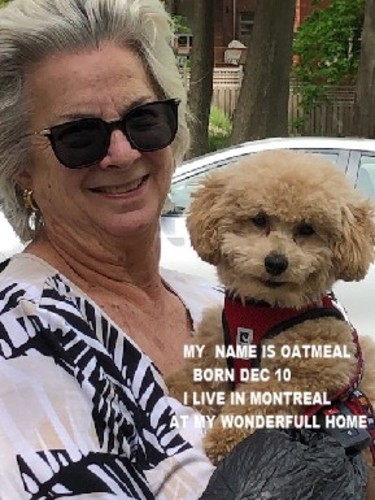 ------------------------------------
------------------------------------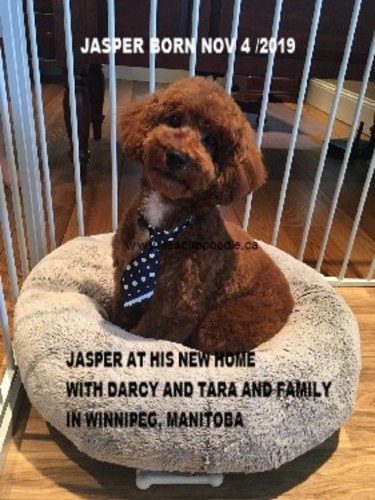 ----------------------------------------
----------------------------------------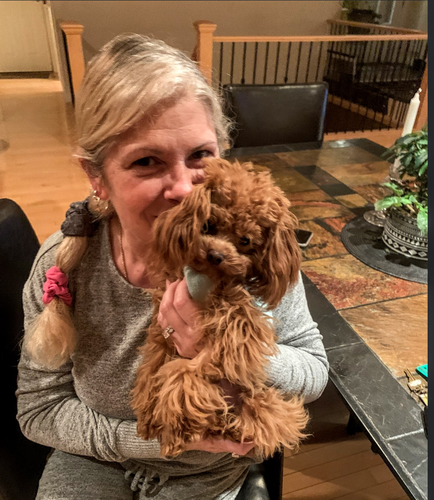 Dear Beverly, ( Sunrise Girl 1 - Born june 6 /2019)
I wanted to take a few minutes to thank you for my Gracie. She has such a wonderful personality.
She is full of fun then very quick to settle down and have snuggles and quiet time.
Her energy is just perfect for me and our household. I was very thankful for the weekly updates of photos and videos that you emailed me and all of your patience with the many questions I had for you.
My veterinarian tells me that she is a very healthy and beautiful dog. In fact, the entire office staff absolutely loves.
You were so wonderful when the time came to fly her to us too, making certain to give us frequent updates on where she was at all times throughout her travels.
She arrived safe and sound with a beautiful blanket, little bowls with her food/water and all of her paperwork. Thank you!
I would definitely recommend you to anyone who was looking for a gorgeous, healthy puppy.
You are a top notch loving breeder who treats these puppies like part of your family before they are sent to their forever home.
Thank you and I will continue to send you updates on how our Gracie girl is doing. Here's a picture of her and I that my hubby just took. Isn't she just so sweet? We absolutely love her to pieces more and more each day
Leanne
(British Columbia , Canada)
----------------------------------------
PENNY AND ELLIE IN DARTMOUTH ,NS SOLD
Hi Beverly
I Was thinking of you today Beverly and thinking how grateful we are that you came into our lives and gave us our darling dog-daughters Ellie and Penny.
There's really no way to thank you enough for the immense joy and love they bring us and our family every day.
I am attaching a few pictures, but plan to continue working on capturing their cuteness in photos as best I can and will send you more in time. In the meantime, thank you sooo much for sending e-copies of Ellie and Penny's certificates and we will watch for the hard copies in the mail.
Many thanks again Beverly...we will remain in touch (even if we're very slow ).
Hugs and kisses from Ellie, Penny, Scott, and Barb
-------------------------------------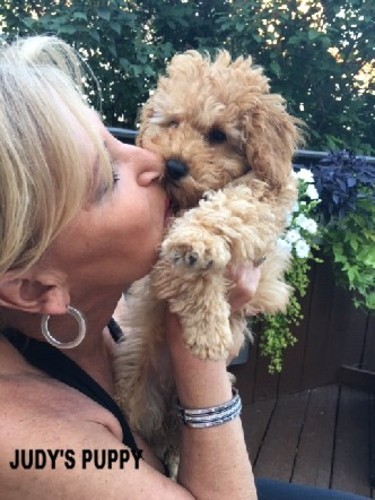 Hi Beverly (Sept 12/2019) SOLD
Daisy-Mae has kept me busy and most of all is my lil" sunny smile everyday
She is absolutely precious and indeed has quite the little personality as you indicated at the beginning.
Smart indeed, has me all figured out and wrapped around her little paws, lol!
Daisy is everything I wanted in a puppy and I can already see and feel the bond we have, so precious!!
She is so happy and affectionate, loves people and so playful!
So many people compliment me on how beautiful she is, her color is so unique.
I wanted to update you as well that I have now completed her vaccinations.....she just had her rabies vaccination on Weds. and she's doing great!
She weighs 6 lbs. now and the vet says she is perfect. I already knew that....xo
Beverly, thank you with all my heart for my special "Daisy-Mae"!
I love her with all my heart and I will most definitely refer you to anyone that wants a beautiful puppy! You are the best!
Warmest wishes and cheers to our furry friends
-------------------------------------
GIRL - ADOPTED BY JAMIE

SOLD
I HAVE GONE TO MY NEW HOME IN WINNIPEG
Hi Beverly, (May 6 /2019)
Here is a photo of Apple!
It's her second day home and she's adjusted so well!
She's very calm in nature and perfect for our little family.
I've brought her around to meet so many friends and family and she is great with people!!
She's not timid and she's so friendly and welcoming to everyone!
Beverly-you must know that you create such great toy poodles with an excellent temperament.
I strongly recommend anyone interested in a toy poodle to adopt from you!

Thank you so much Beverly!!
Jamie
-------------------------------------
SOLD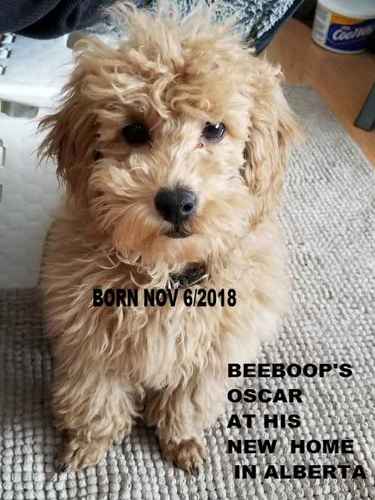 Hi Bev, March 7th/19
We have had Oscar for a week now and he has settled right in. He is such a ball of energy. He plays hard all day long but when he settles for a short nap he loves to be in the chair beside you with his chin on your lap and he loves to give kisses. He was definitely meant to be in our family. We love him to pieces. I highly recommend to anyone looking for a poodle to check your website and give you a call. You are an exceptional breeder and it shows in your puppies. Thank you for making everything so simple and go so smoothly from the very first phone call to you, to the time we picked him up at the airport. We love Oscar and are so happy to have him.
Monique
Bonnyville Alberta
-------------------------------------
SOLD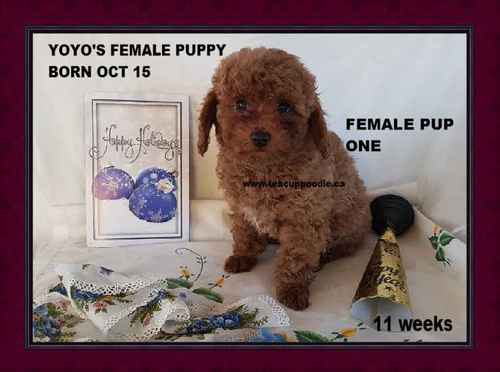 I AM SOLD TO - AMY
We are all doing great. We named her Sadie and she's the perfect fit for our family.
She is so clever and easy to train. We have had a few play-dates with Toffee and Ruby and the 3 of them
have a great time exhausting one another.
I will send a pic soon. We are going for her first grooming next week.
Thanks for being such a great breeder.
Our vet (who is the same one as Toffee, Ruby and Rosie) can't say enough positive things about you.