*********************************************************************
ROCK AND ROLLS AND RED FIRE PUPPIES ALL ADOPTED - PREVIOUS LITTER BELOW
BORN NOV 11 / 2014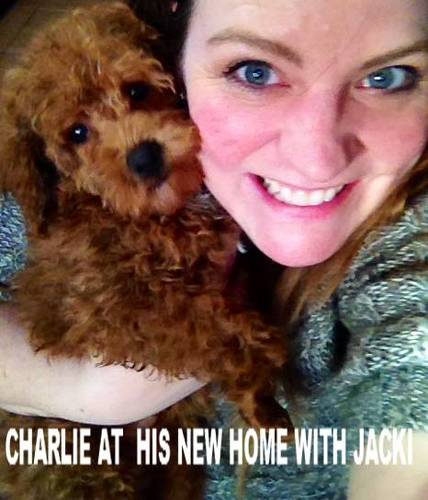 charlie with his new happy mom - Jacki - in Newfoundland
LOVE HIM!!! Thank you soooo much.He's been great! I couldn't ask for him to have a better disposition. Playful and friendly and a good sleeper at night :)
Sure you can use the picture.
Thanks again for everything!

-Jacki
----------------------------------------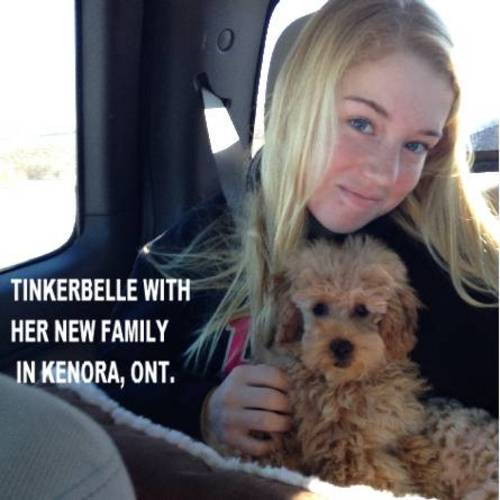 Hi Beverly
Our ride home was great she was totally ok. She slept with us all night no problem.We brought her to the Vet today and she is in great shape.
We are in love with her thanks so much !!
I am attaching a letter and the health record with todays entry I hope that is what you want.
Also I am sending a pic of Ally and Tinkerbelle for your web site if you like.
Thanks again for everything
----------------------------------------
ROCK AND ROLL'S PUPPIES HAVE BEEN TO THE VET TODAY - JANUARY 5
AND GOT THEIR FIRST PUPPY SHOTS, DEWORMINGS, AND INTERNATIONAL HEALTH CERTIFICATES
ALL PUPPIES ARE VERY
HEALTHY !
ROCK AND ROLL x RED FIRE
HAD THEIR PUPPIES ON NOV11/ 2014
(RED BABIES)1 FEMALE AND 2 MALES
-MALE - CHANDLER - ADOPTED BY BOB.C
- FEMALE - TINKERBELL - ADOPTED BY TINA.R
- male - CHARLIE ADOPTED BY-Jacki. N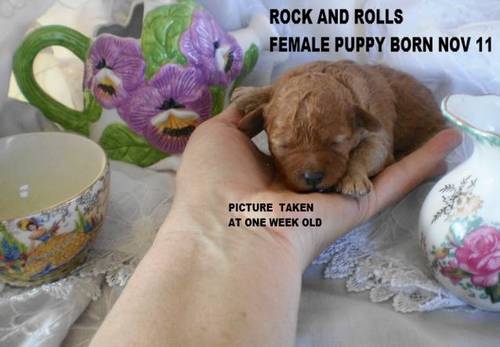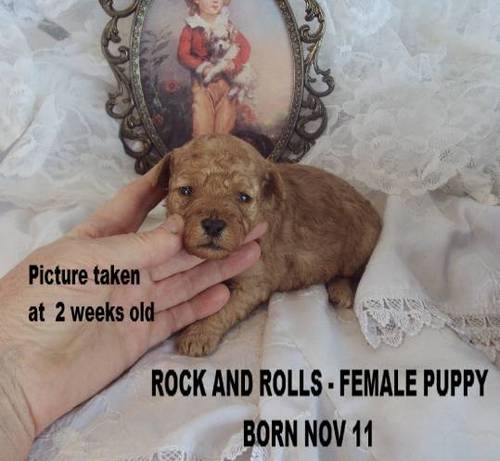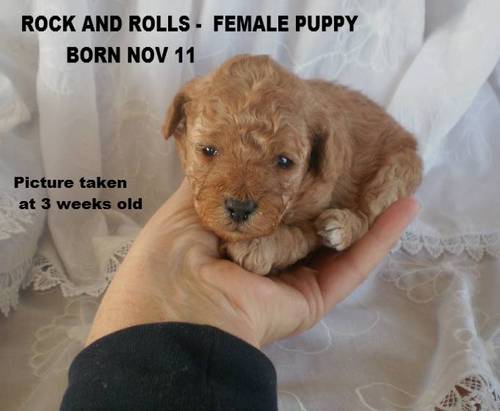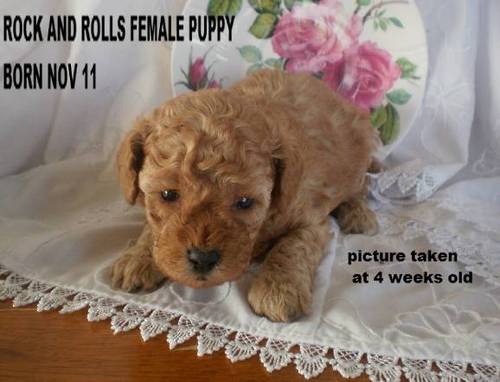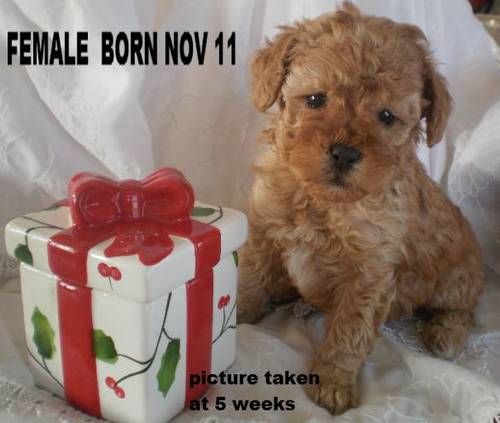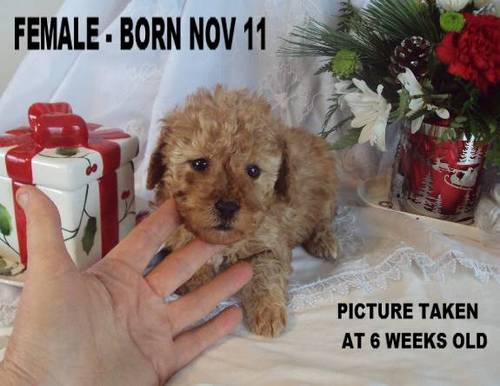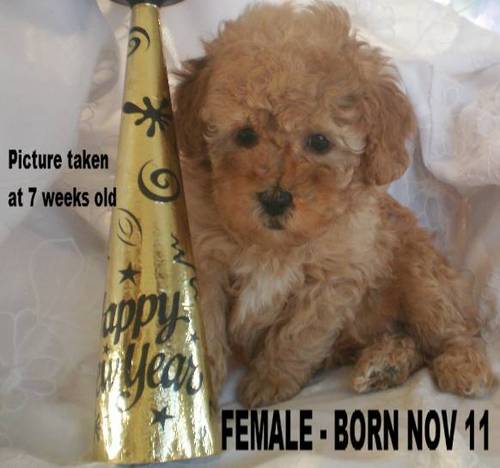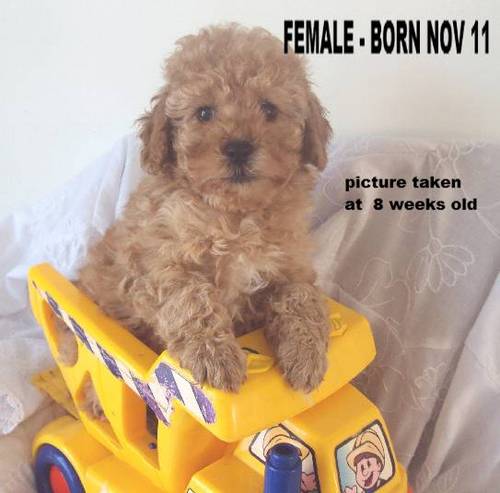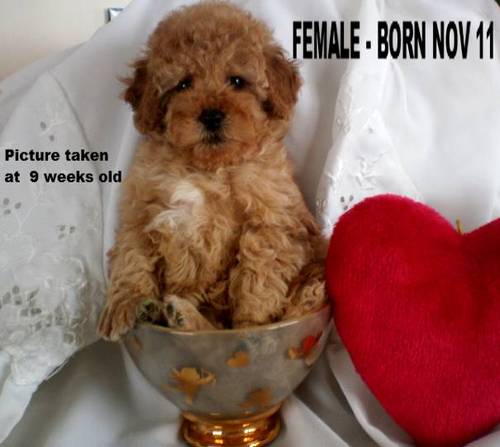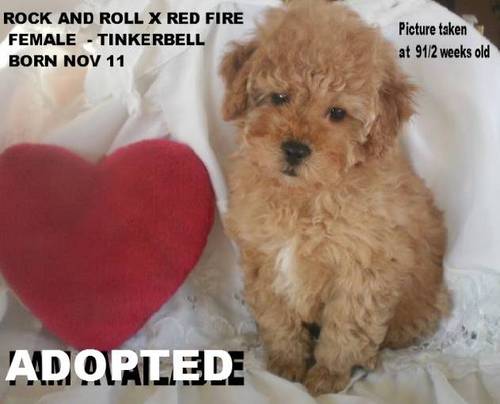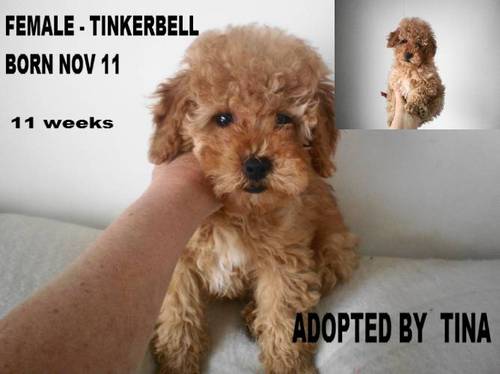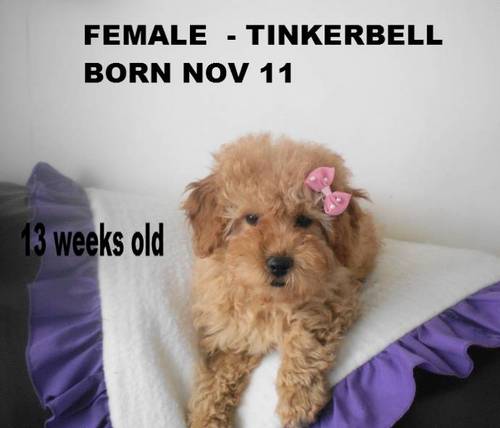 FEMALE-
ADOPTED BY -TINA.R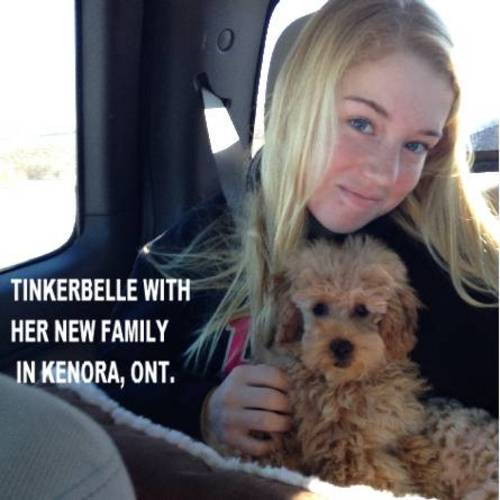 ---------------------------
******************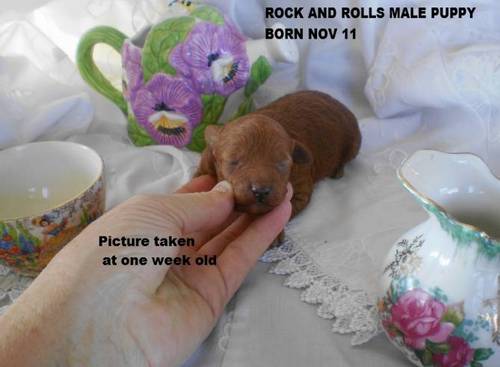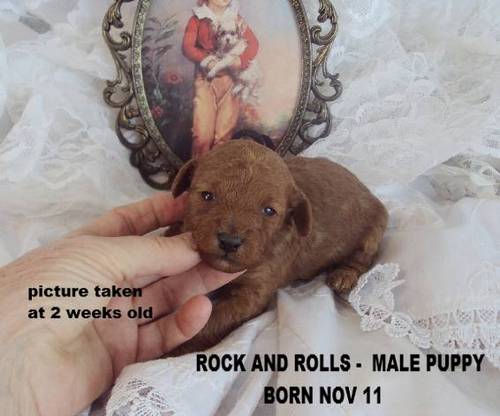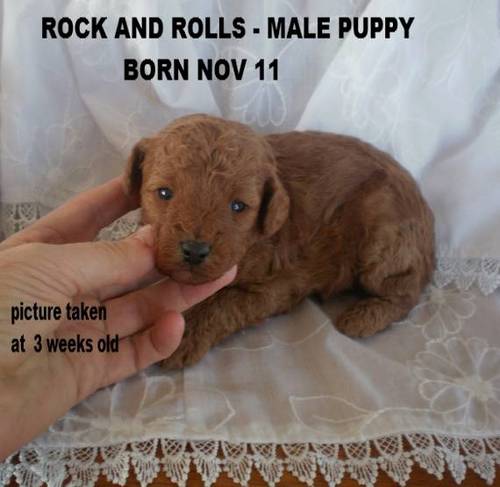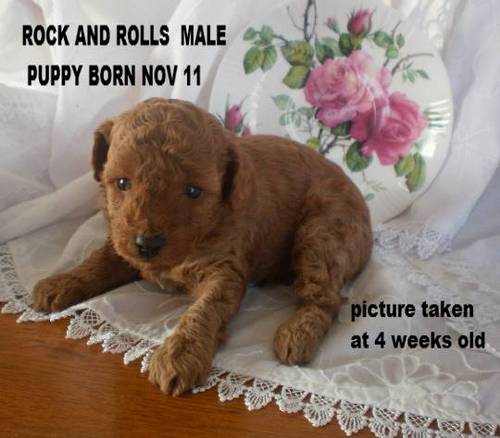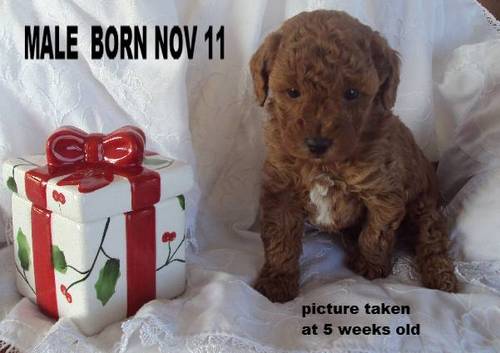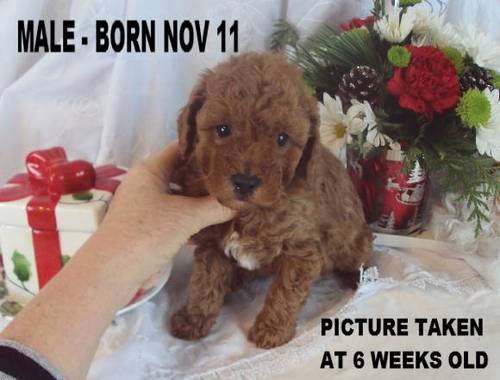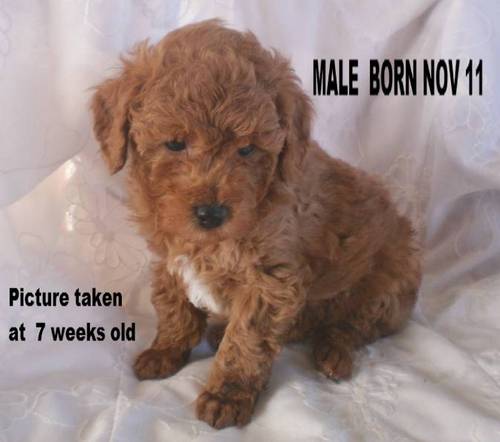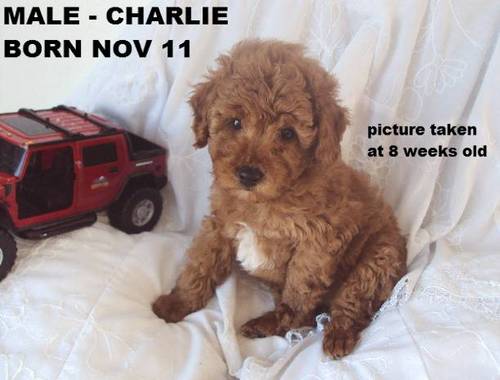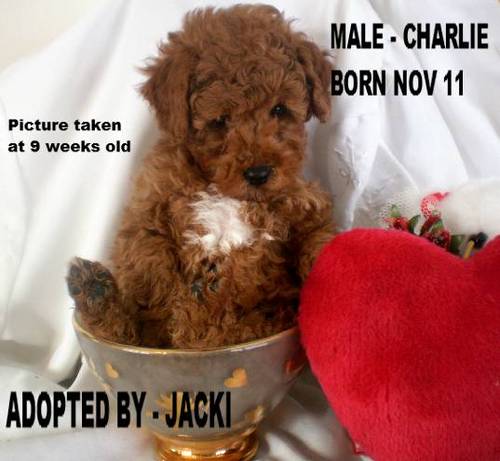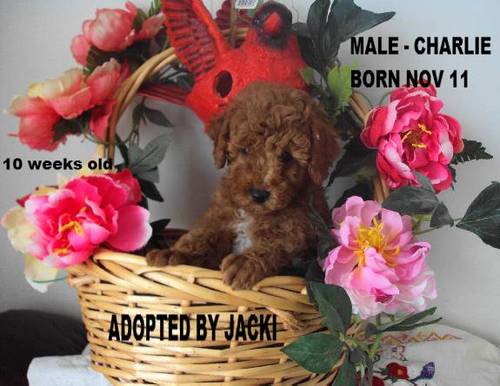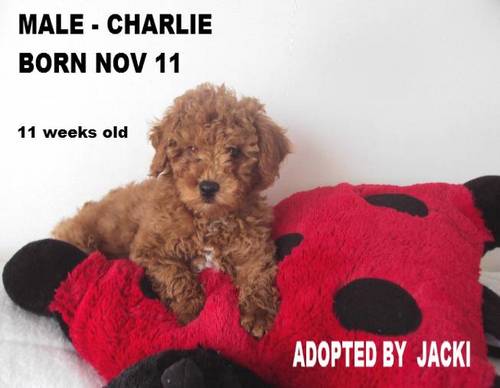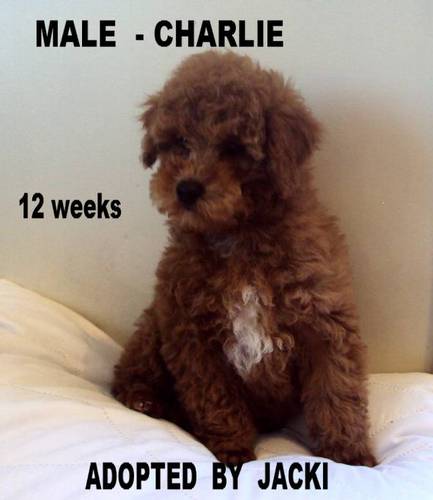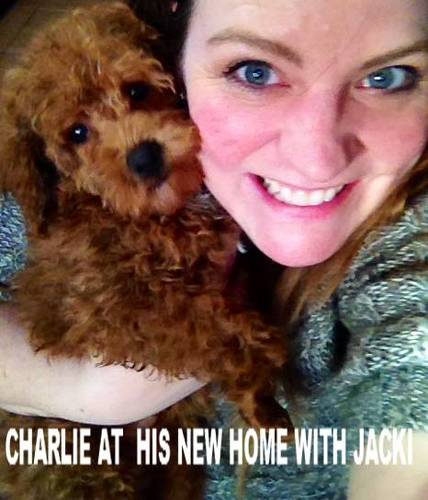 MALE - CHARLIE ADOPTED BY Jacki - NEWFOUNDLAND
*************************
--------------------------------------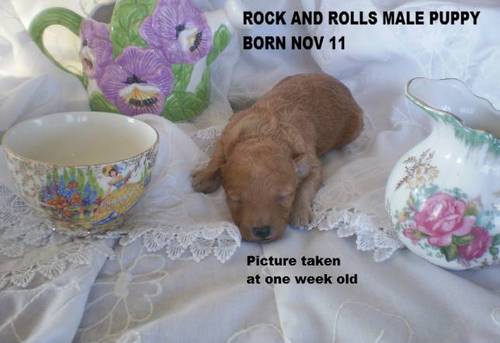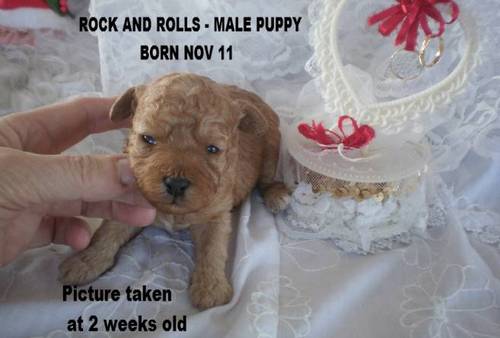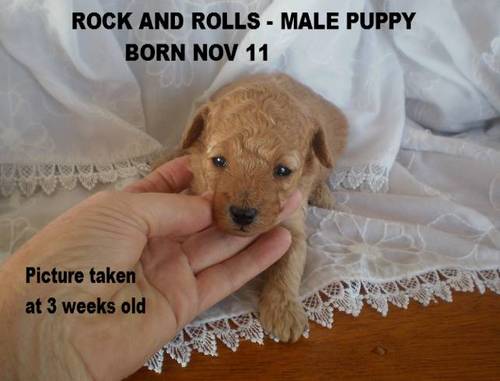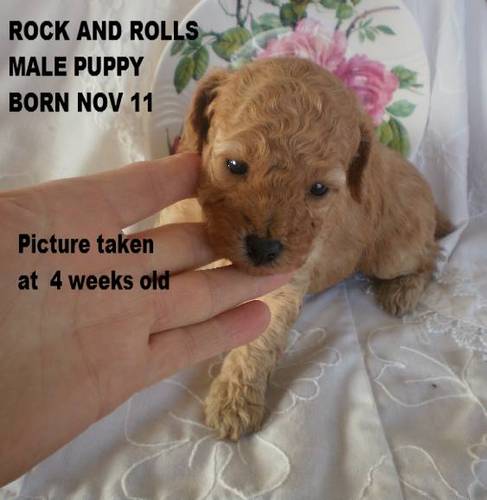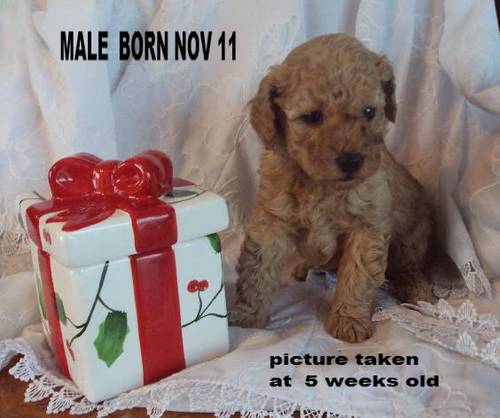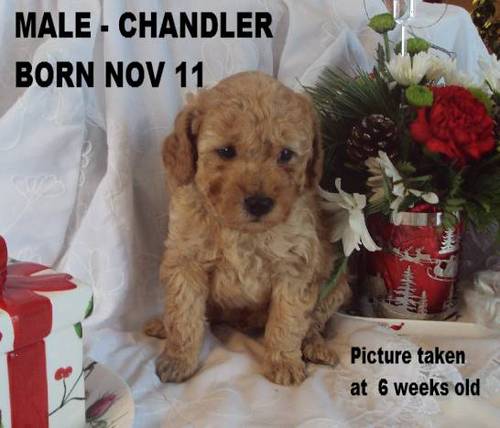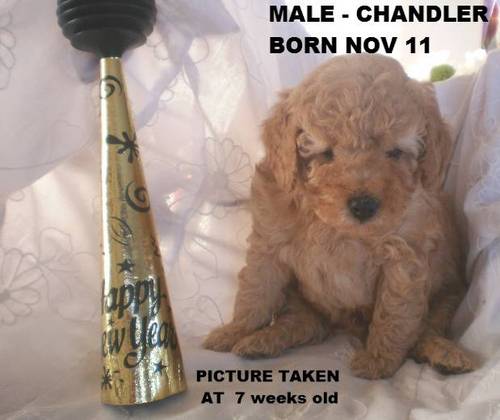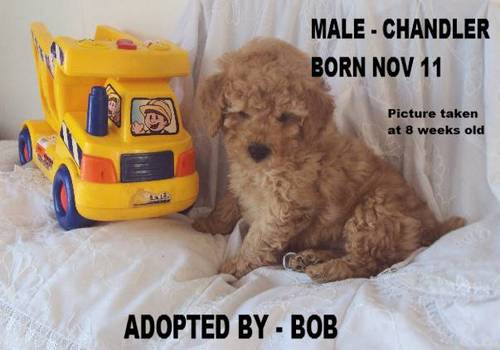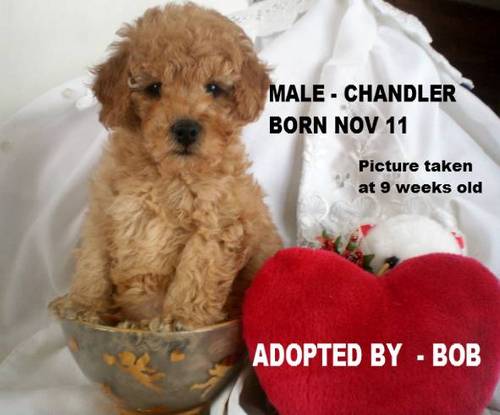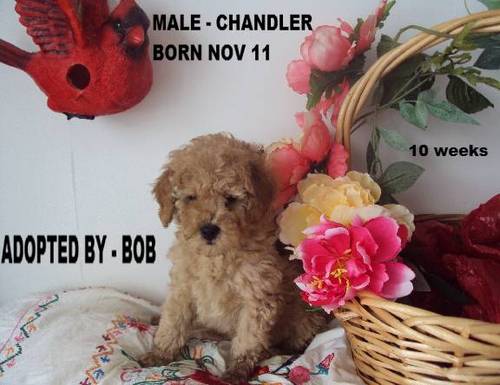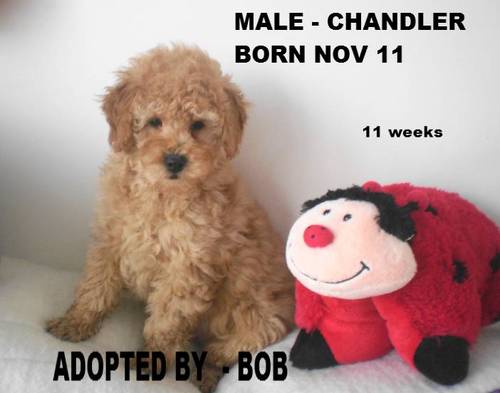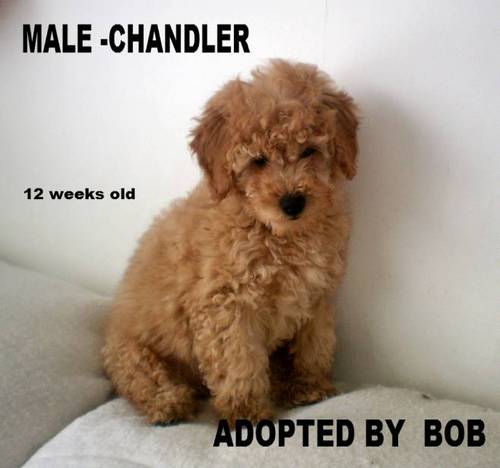 MALE - CHANDLER - ADOPTED BY BOB
I am now living in British Columbia in my wonder new home with Bob