CKC REGISTERED
TOY /TINY TOY POODLE PUPPIES
DOLLY X CRACKERS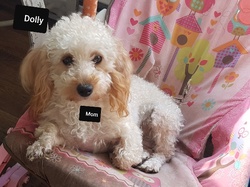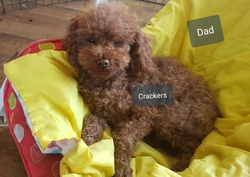 PUPPIES BORN AUG 25
2 GIRLS AND 2 BOYS
The puppies have been to the vet on oct 25
and got their first puppy shot, de wormed and health certificates
The vet said they are all Very Healthy
Taking deposits now
if You want to keep your puppy on Reserved any Further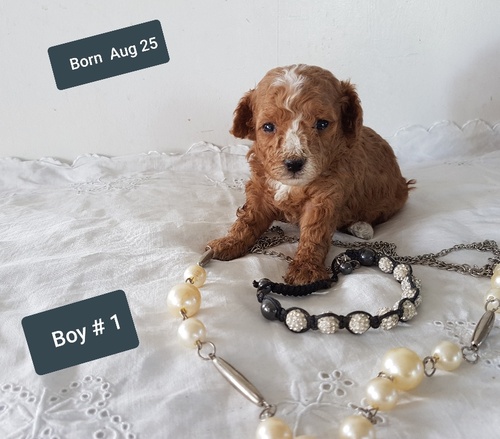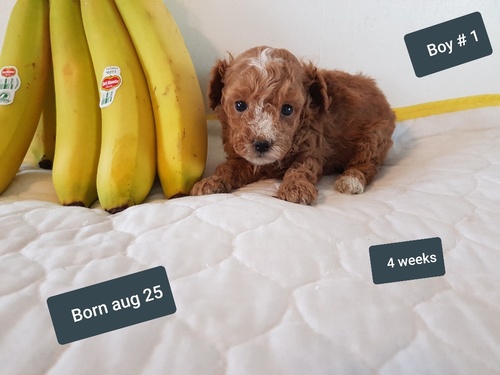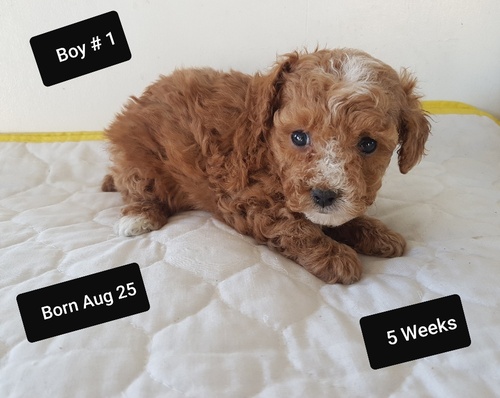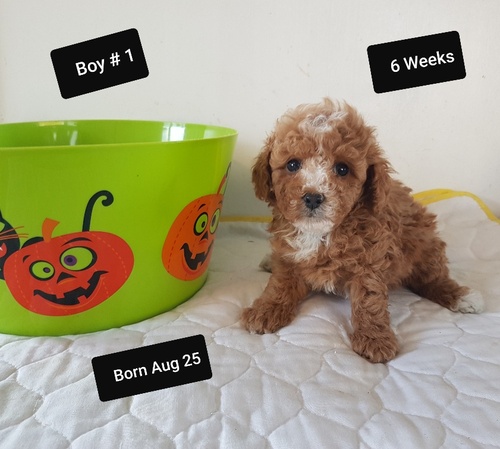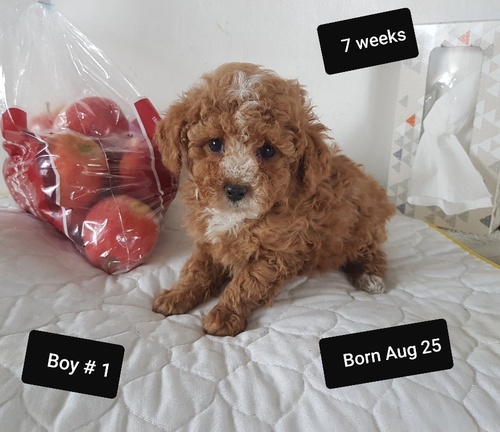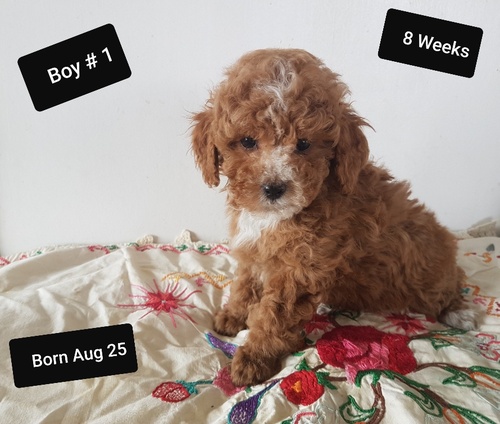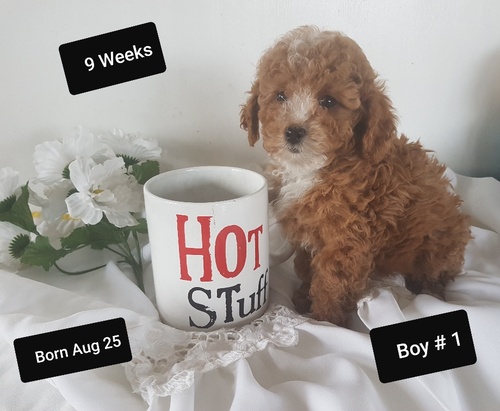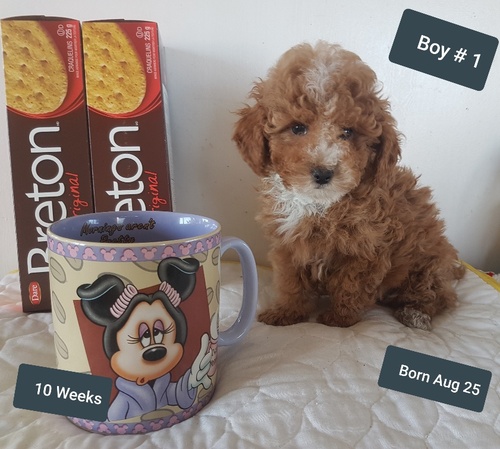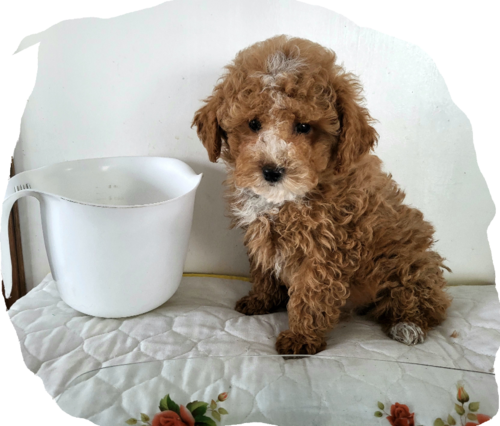 Picture above - 11 weeks
MALE PUP ONE -

I AM ADOPTED BY Keanna and Jarrett
-------------------------------------------------------------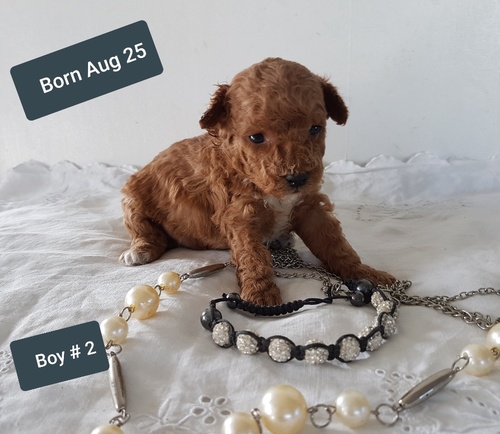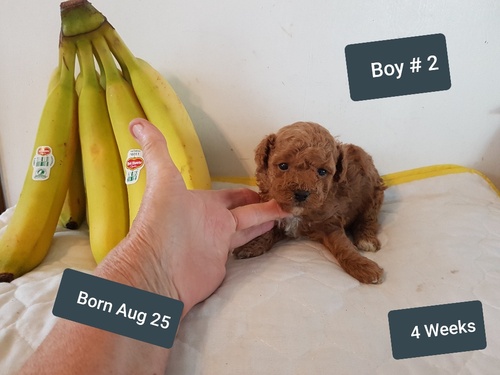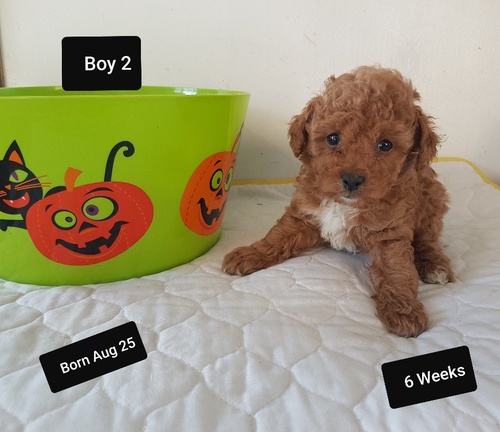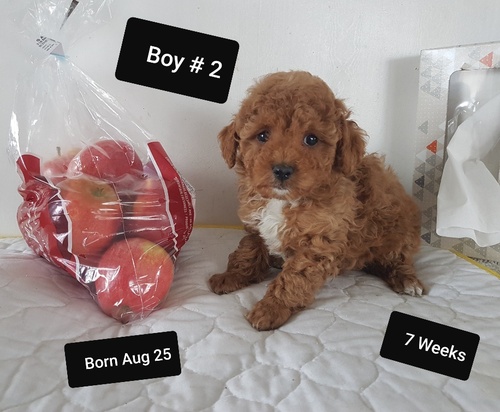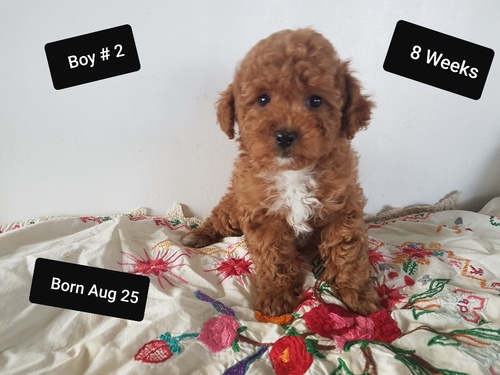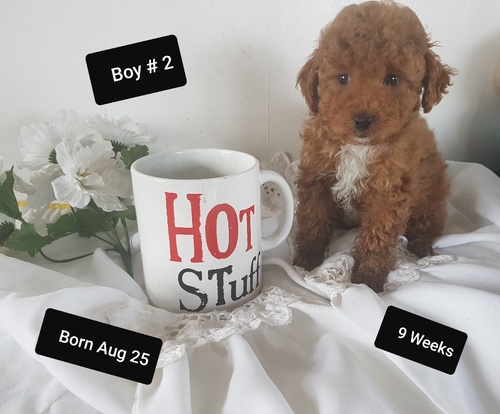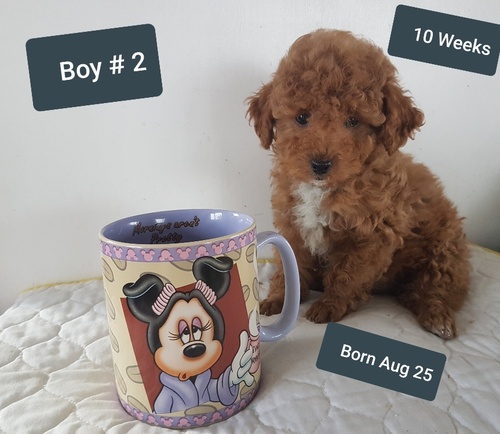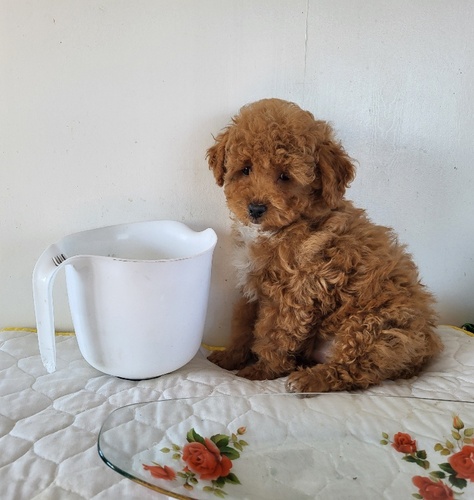 11 weeks
MALE PUP TWO -

ADOPTED BY LILIAM.B
I AM IN TORONTO NOW
-------------------------------------------------------------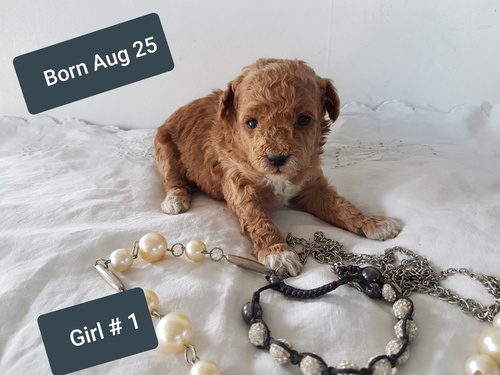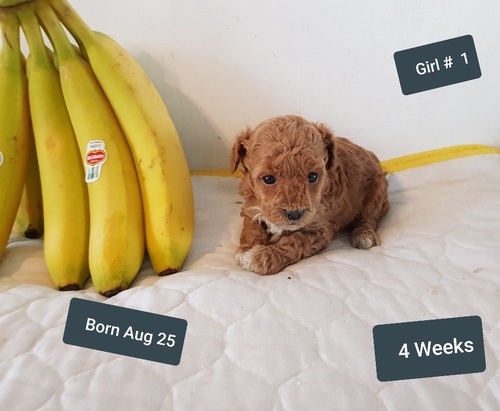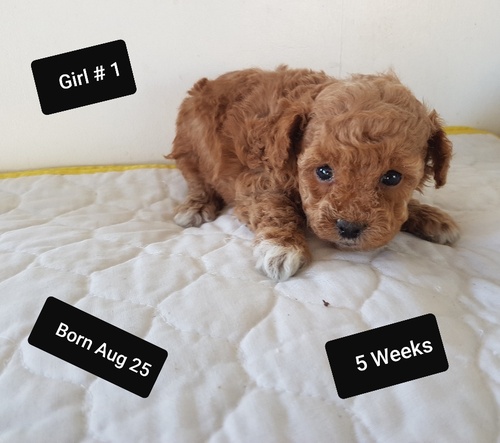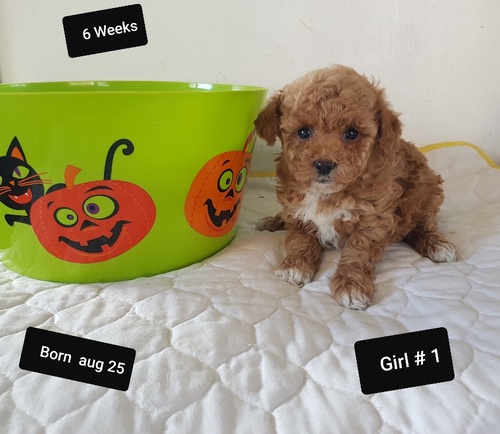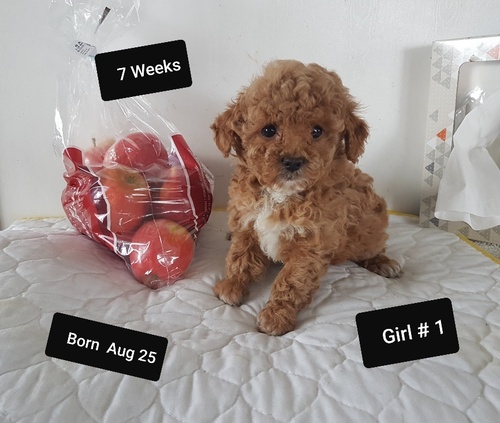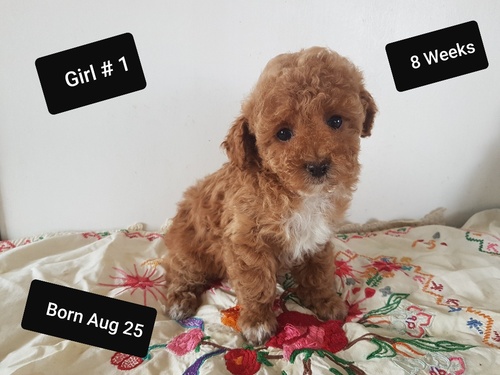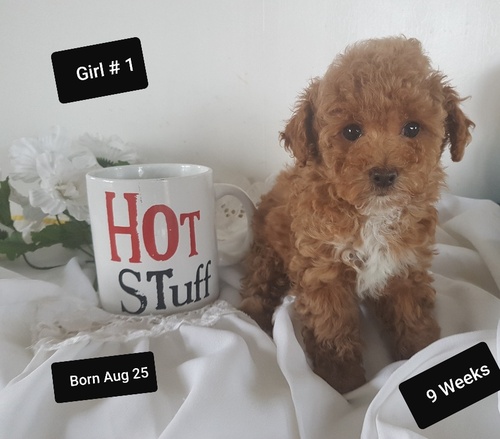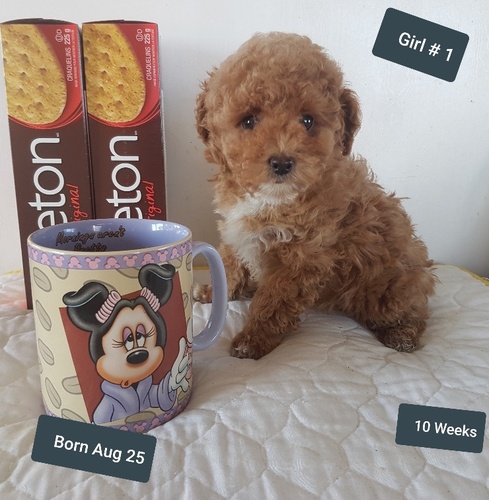 11 WEEKS
FEMALE PUP ONE -

I AM ADOPTED BY LORI .V
-------------------------------------------------------------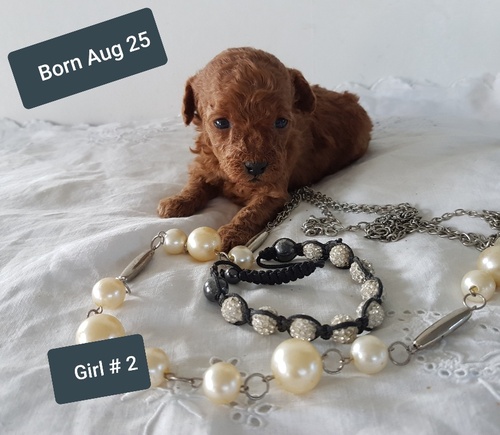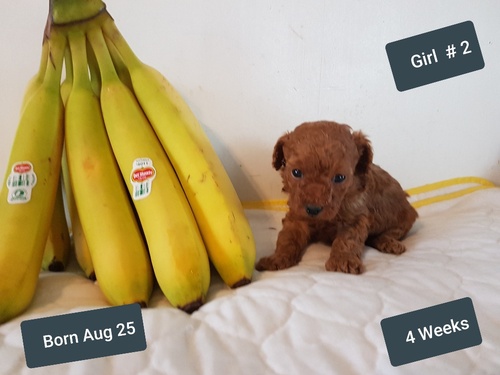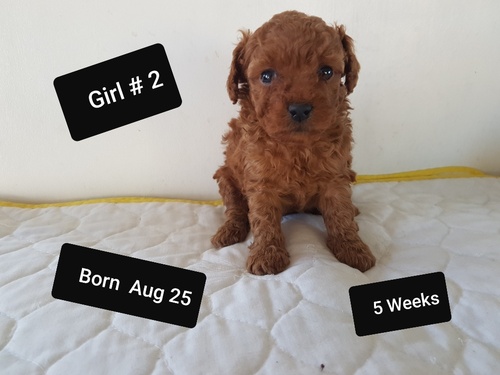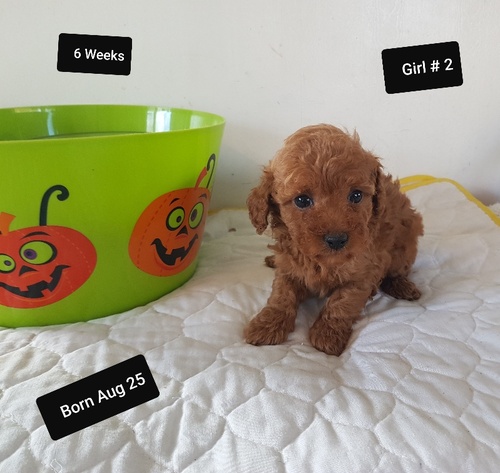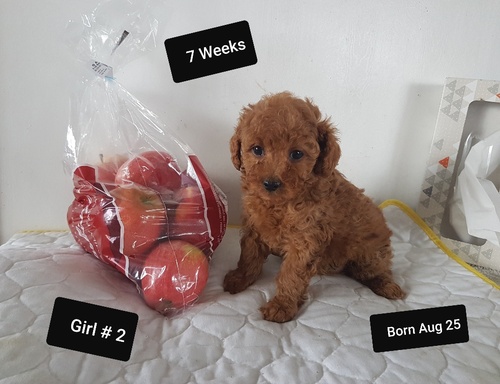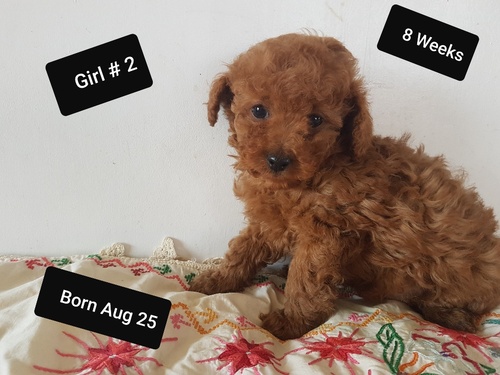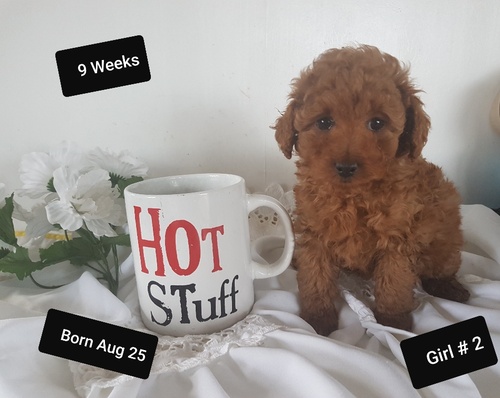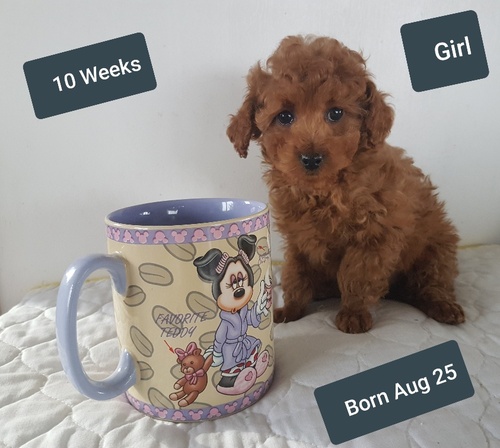 GIRL # 2
FEMALE PUP TWO -

ADOPTED BY Nina. R
Sunday Nov 13 on My way and
I HAVE GONE TO MY NEW HOME IN CALGARY, ALBERTA
Hi Beverly,
The puppy is doing great. She is such a smart girl.
She is pooping outside consistently and only the occasional pee inside,
but always on the paper. She loves playing with all her toys.
Today we finally have a well puppy check up with our vet.
It's more of a vet meet and greet
As it is so obvious how healthy your puppies are.
We will keep you up dated.
Cheers,
Nina & Keith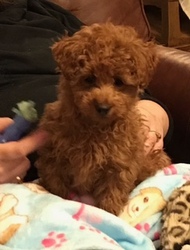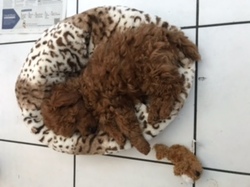 --------------------------------------
--------------------------------------