Email
or
*****************
OJ - ( COPPER)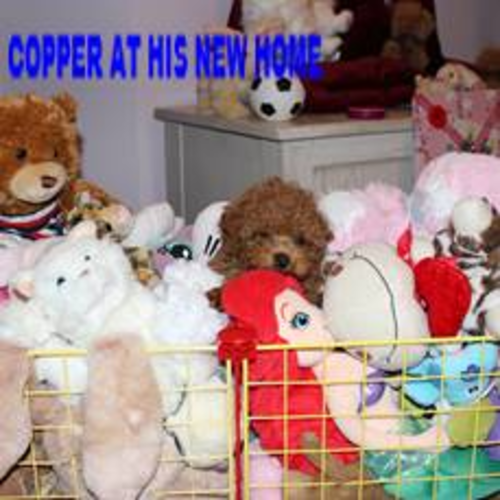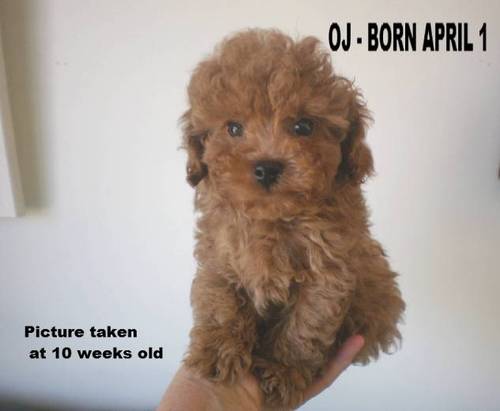 I AM OJ ( COPPER ) AND I MADE IT TO MY NEW LOVING HOME NOW!!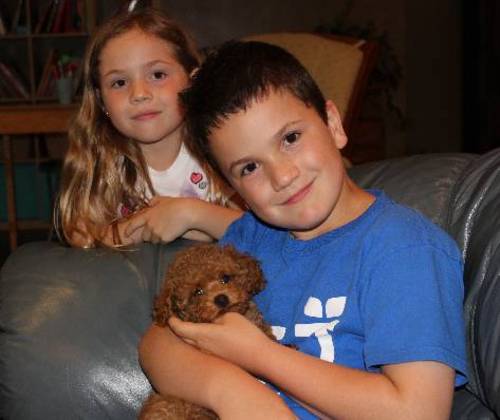 Good evening Beverly ( UPDATE JUNE
20)
Just thought I'd provide you an update and share some photos with you from our house. We went to the vet this afternoon and he got a glowing review from the vet. He said that this was the nicest toy poodle he's seen in a very long time and couldn't get over how great his temperament was. The vet said that we were very lucky to have him. Thanks again for everything you've done for us and the fantastic little puppy that has brought so much joy in such a short amount of time. We will provide you with more photos as he gets older. But for now here are a couple since he's gotten home.
thanks again
Al, Rose & family
----------------------
Hi Beverly (UPDATE JUNE 28)
Well things are going great and only one change since he's gotten home. OJ is officially Copper now. Everyone thought it was a more suitable name especially with his color, so Natasha and Brady thought about and decided on the change.
Well just got he from the lake And of course he was a hit. Everyone just falls in love with him and he just loves to cuddle with people. He's already got a few favorite toys and claimed a blanket of Bradys as his that he likes to sleep on. Hard to believe that it's only been a week since we got him cause he's fitting in so well. We can't imagine being without him. He's such a fantastic puppy, we're lucky to have found you and your puppies. He's one in a million
***************
***************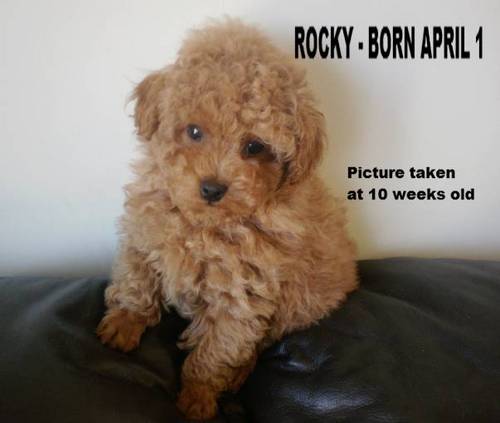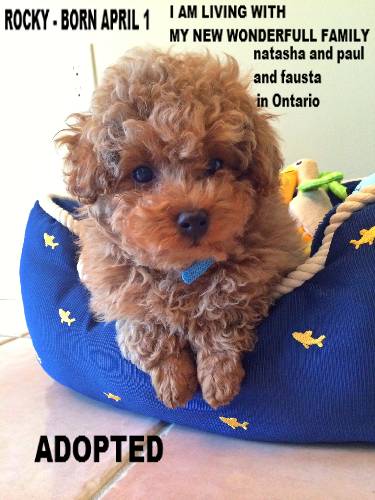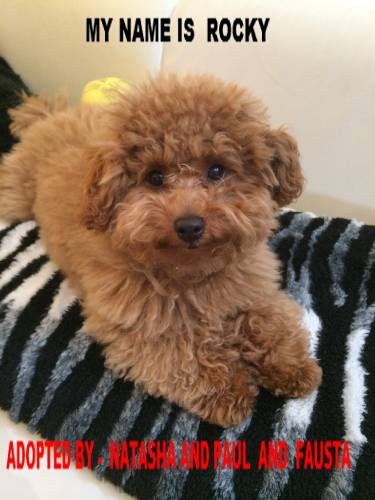 I AM ROCKY AND I MADE IT TO MY NEW WONDERFULL FAMILY IN ONTARIO BY TORONTO !!!
Hi Beverly, ( update June 22/2014)just wanted to touch basis with you and tell you that Rocky is doing great and adjusted perfectly. I can't tell you how much joy and love this little guy has brought our family. He is very playful and shows his love for us. I can't say thank you enough for giving us this beautiful blessing. He will be going to the vet on Tuesday and I will keep you updated frequently. Also, I will be sending you pictures of him on Monday because our scanner not scanning at home but will go to business depot and scan them for you. Thank you again for everything you have done.
Natasha and family
******************************
******************************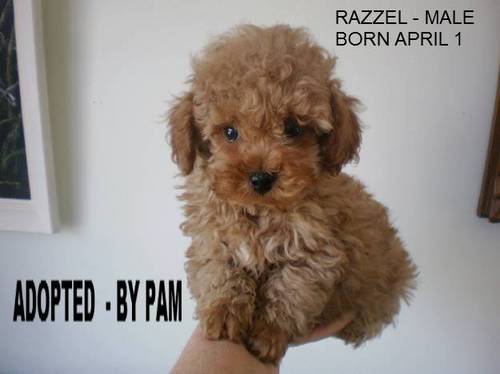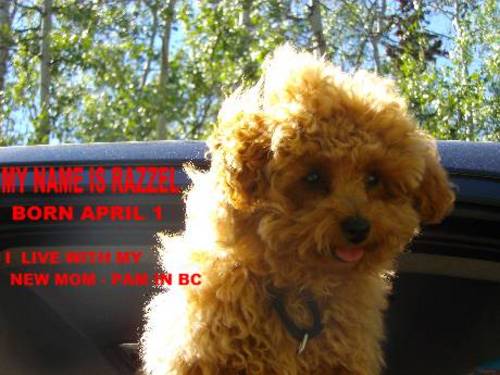 I AM RAZZEL AND MY NEW MOM - PAM CAME TO GET ME !!!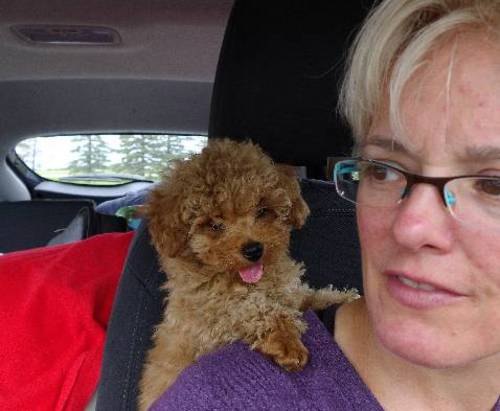 I AM ON MY WAY BACK TO VANCOUVER GOING CAMPING AND ALL THE FUN ON MY WAY HOME
Hi Beverly, ( UPDATE JULY 1 )

We got home yesterday. Razzel is fitting in very well with all the animals.
As for my cats, the 10yr old just sits up high and watches him. The 1 1/2yr old
loves to play with him, she lets Razzel chase her around the house... it's pretty
funny. When he stops chasing her she kind of nudges him so he chases her again.

It's pretty amazing how fast all the animals have adapted and accepted each other.
Razzel is getting lots of love and attention wherever he goes... he's very adorable.
He had his fist bath, so cute how tiny he really is under all that fur :o)

I'm attaching some pictures; he loves to sit up on my shoulders when I drive, as well
as chew anything he can :o)) I also attached a picture taken about an hour ago - Razzel
with my Mom's and sister's dog.

Thanks again!
Pam

UPDATED - SEPT 4
BORN APRIL 1 - THREE MALE PUPPIES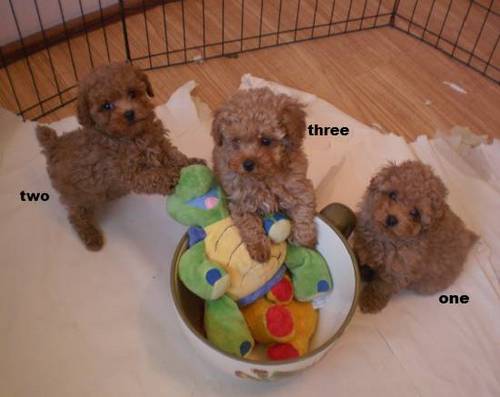 - male (one) - (Rocky - MAX) is SOLD - Natasha (toronto)
- Male (two)- ( O J )- Second choice is SOLD - Natasha & Brady (Manitoba)
- Male (three) - SOLD - PAM (B C)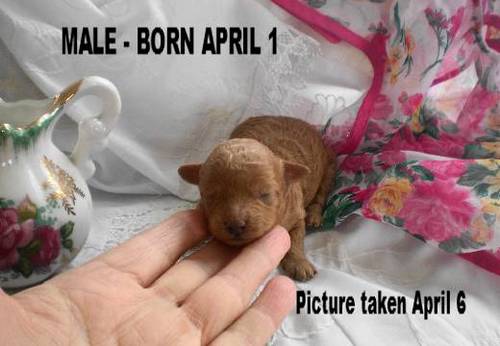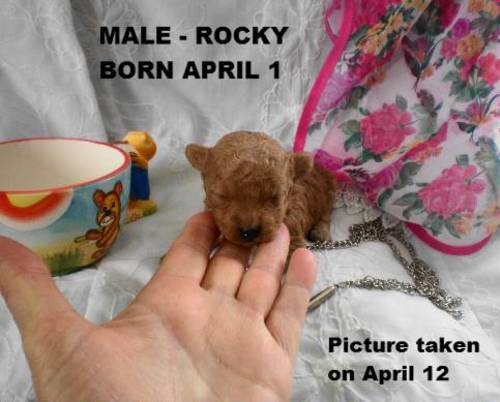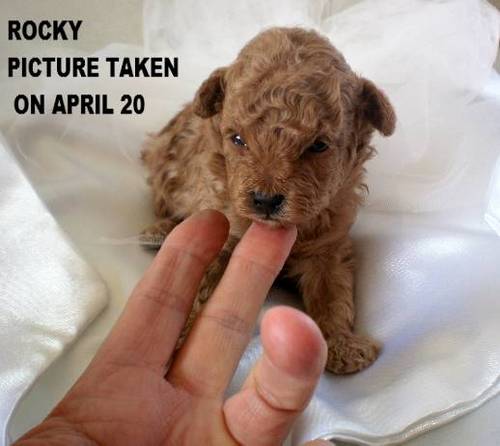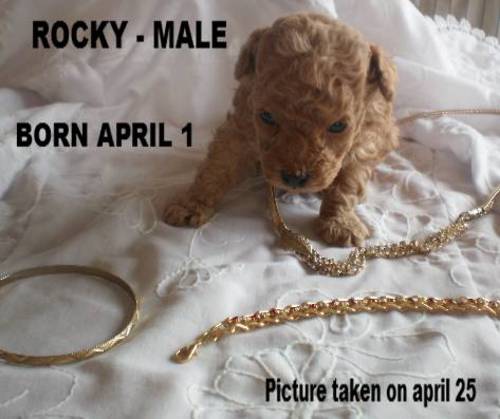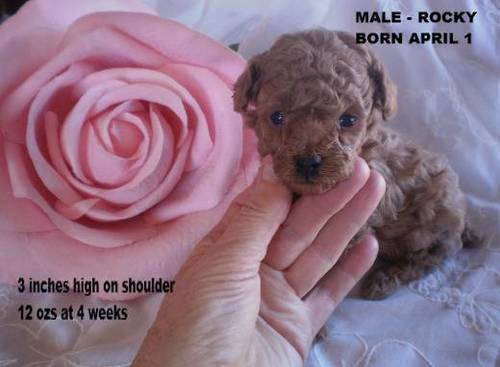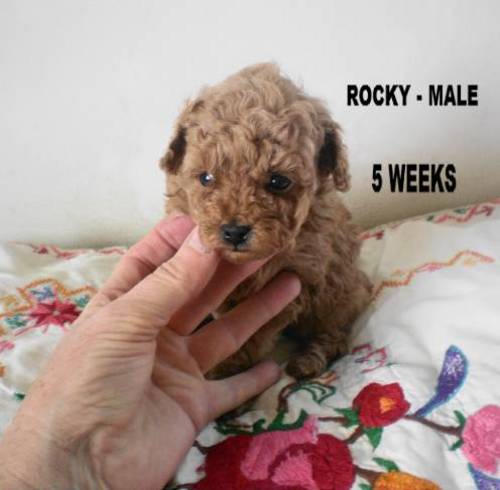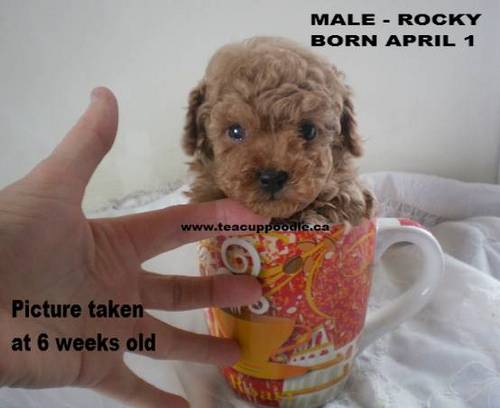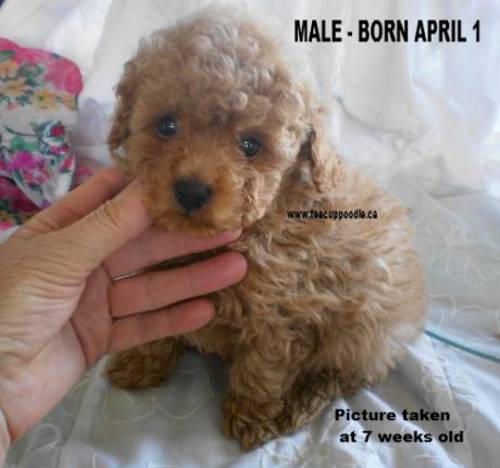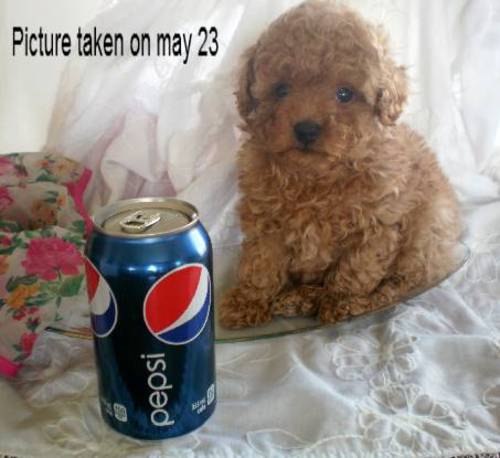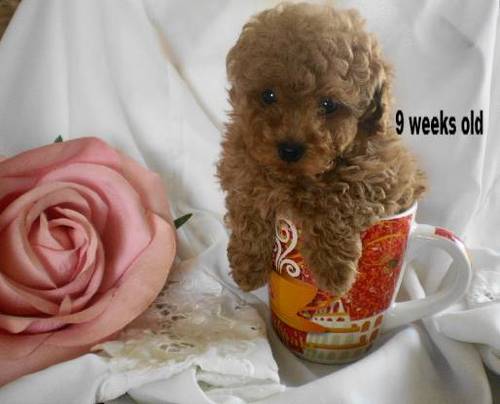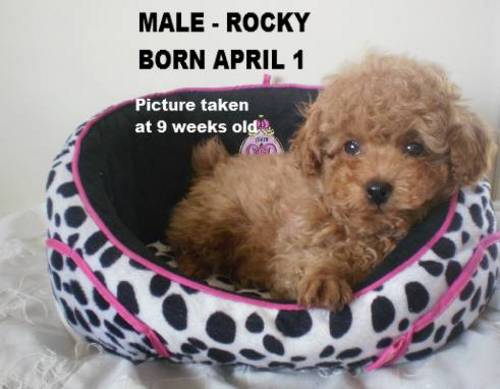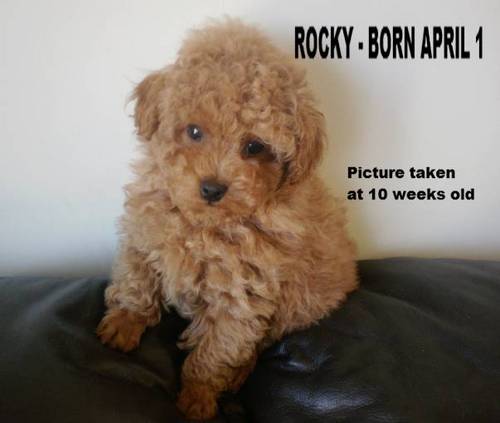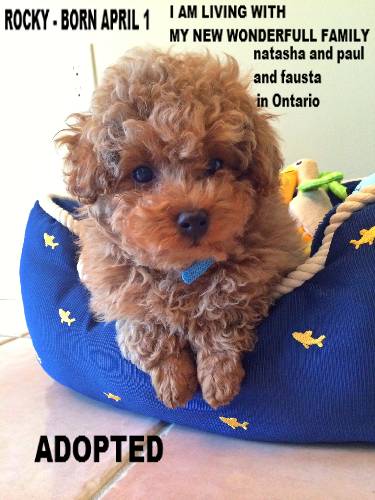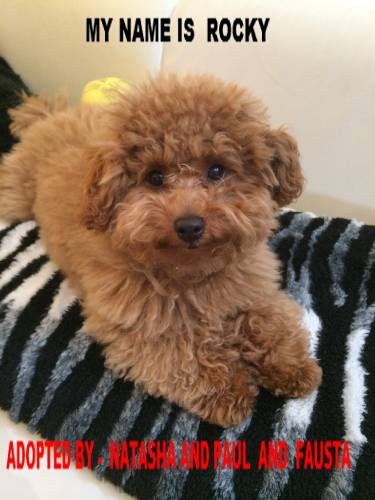 MY NEW NAME IS ROCKY
SOLD -NATASHA (TORONTO,ONTARIO)
*****************
*****************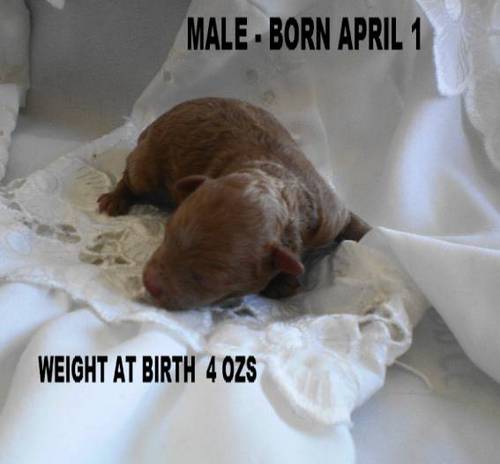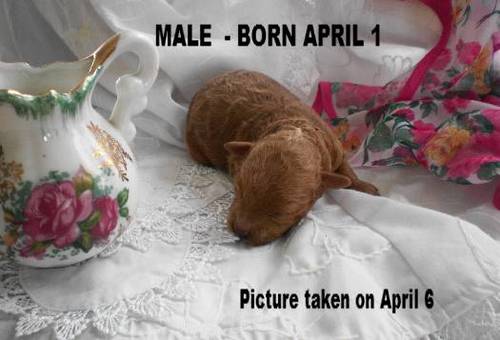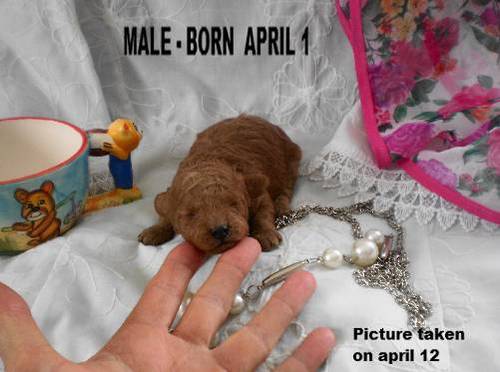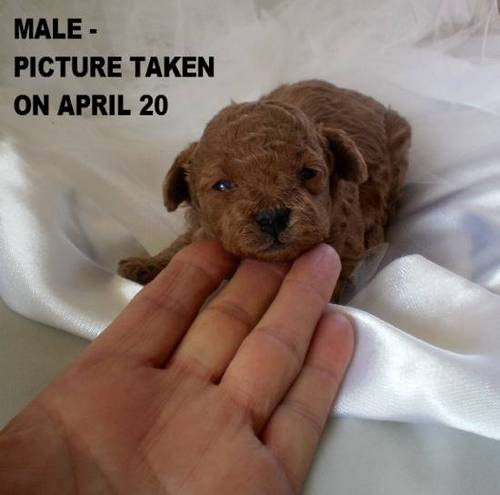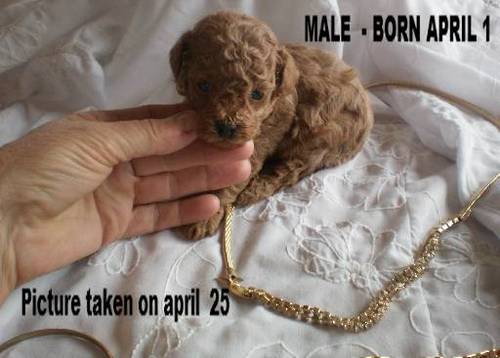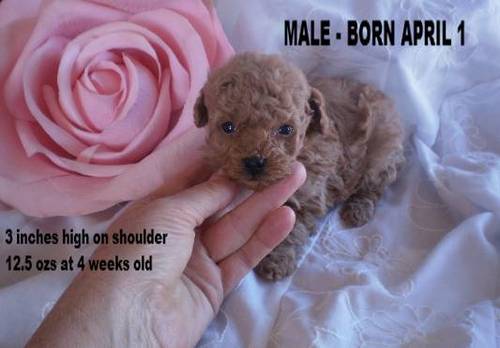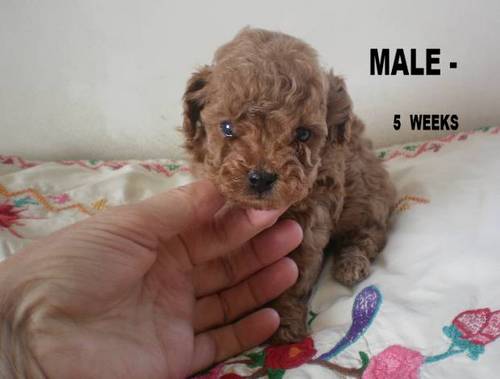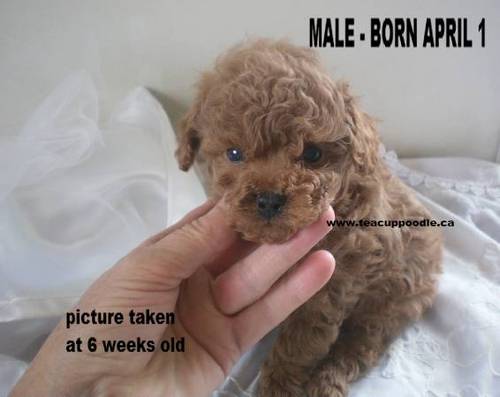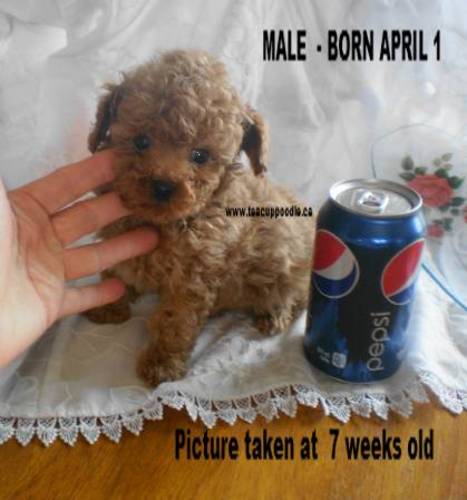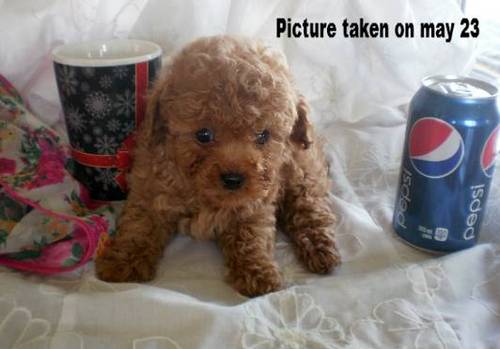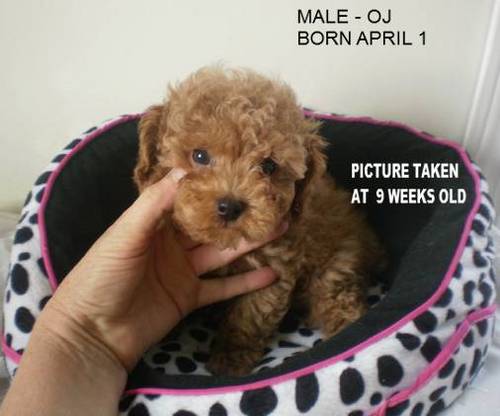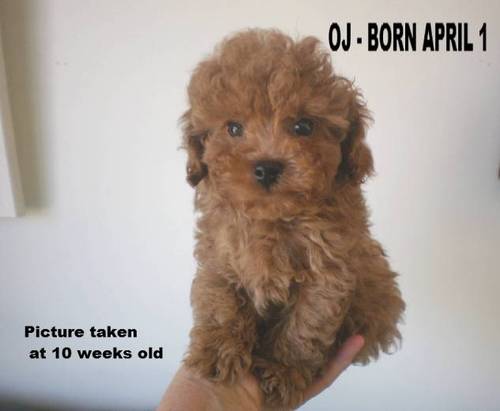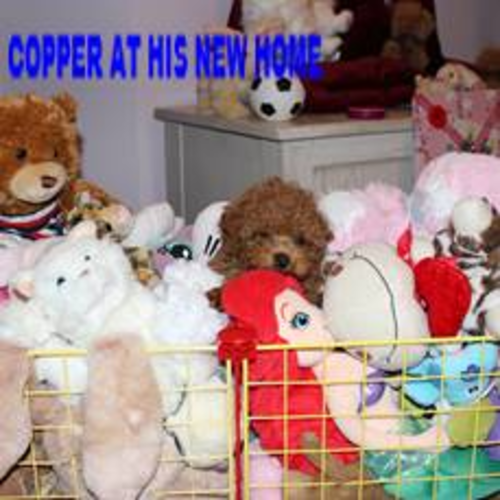 MY NAME IS O . J
SOLD -Natasha & Brady (Manitoba)
*****************
*****************
*****************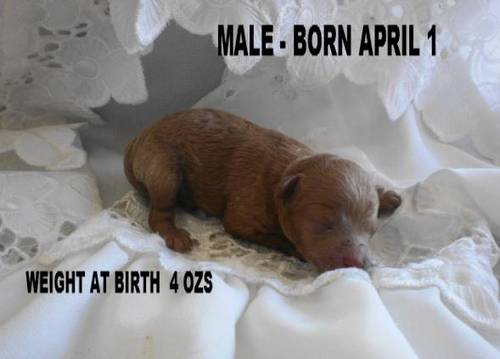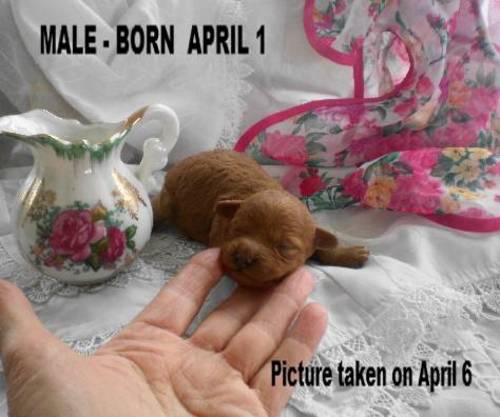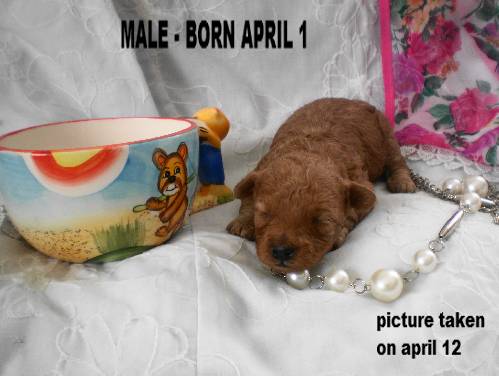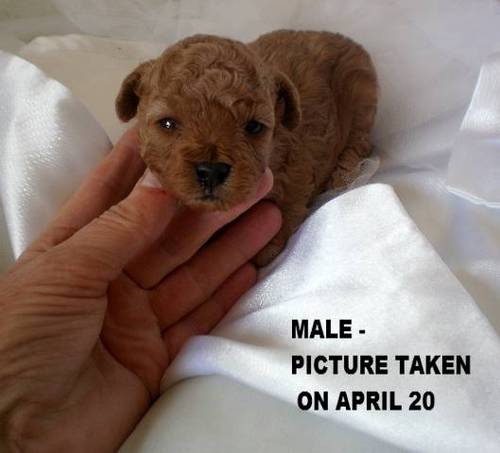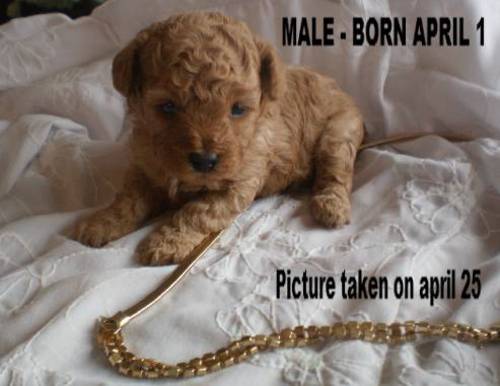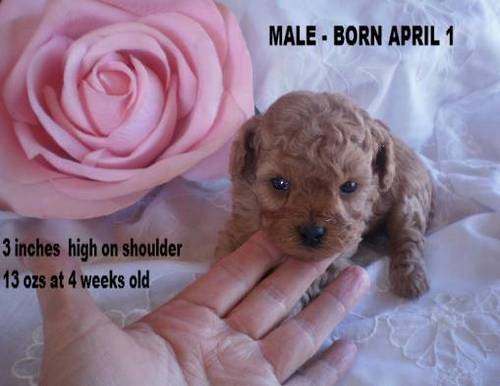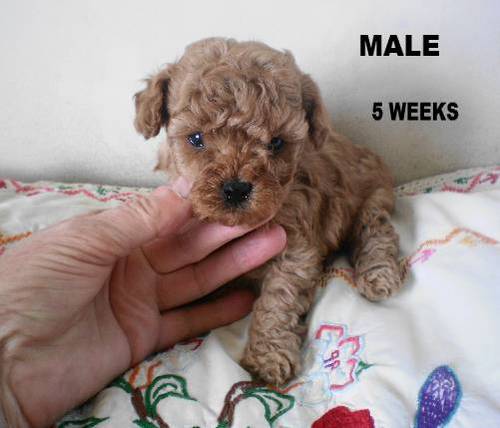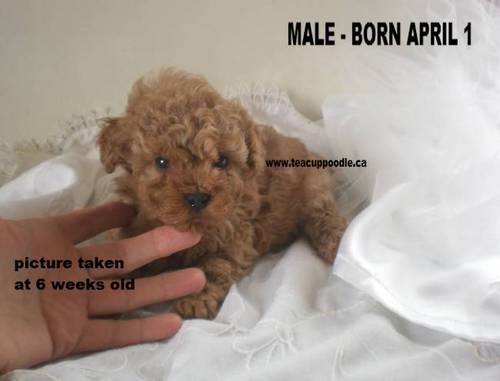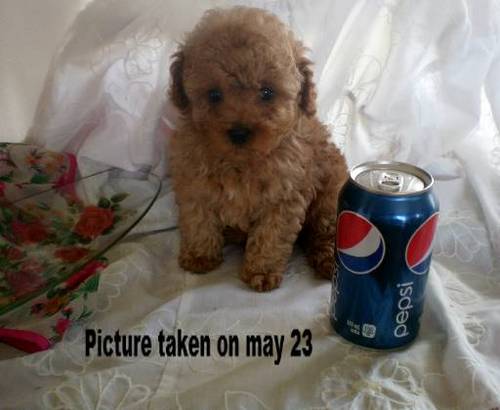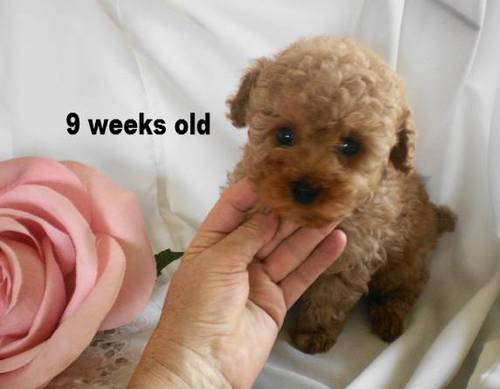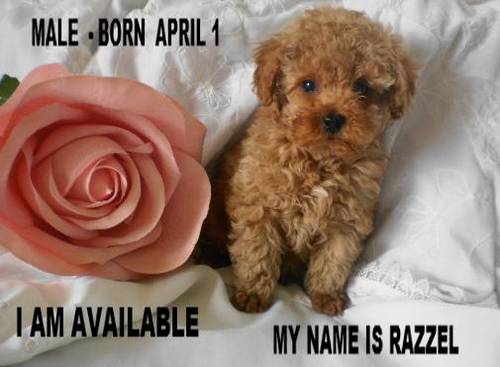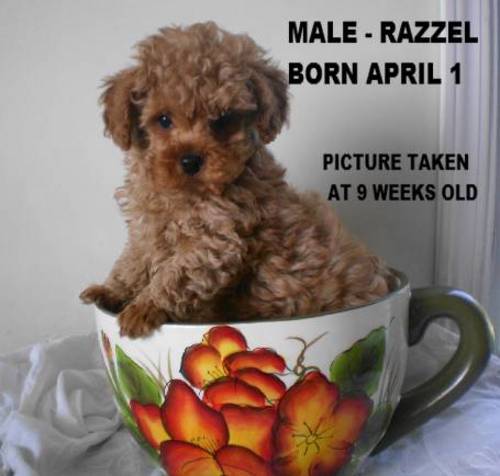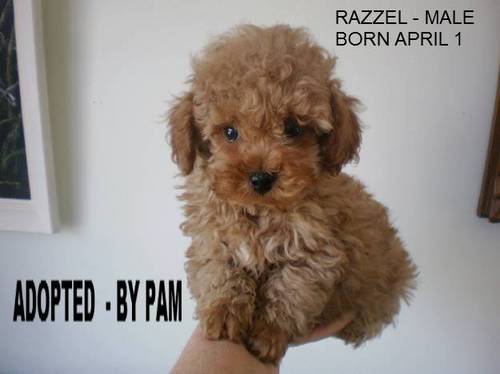 picture above taken at 10 weeks old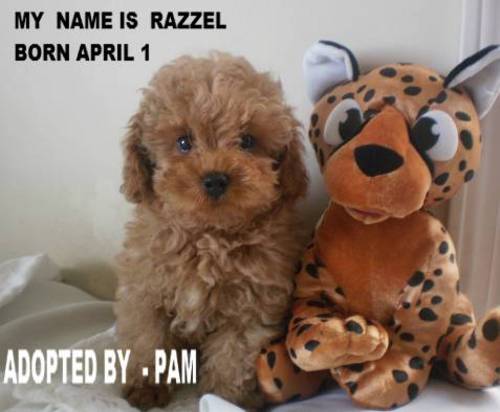 picture above taken at 11 1/2 weeks old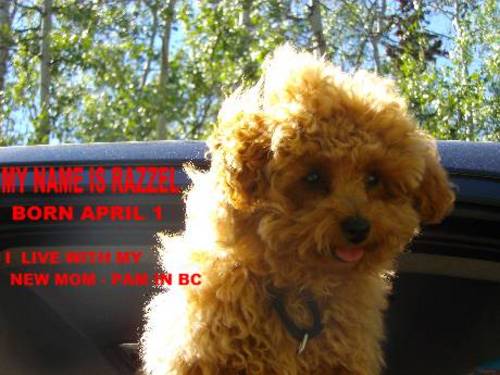 MY NAME IS - RAZZEL
SOLD -- PAM
*****************
*****************