------------------------------------------------------------
TINY TOY /TOY POODLE PUPPIES
Red/ Black Phantom and black colors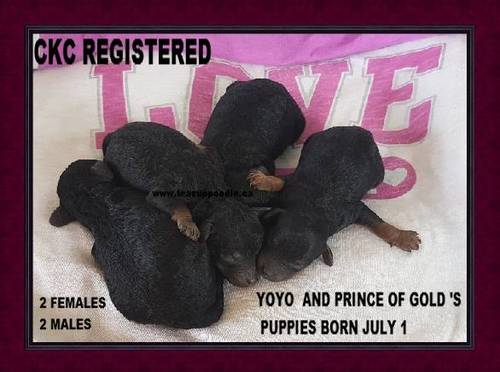 ---------------------------------------------------------
YOYO'S PUPPIES HAVE BEEN TO THE VET AT 8 WEEKS
AND GOT THEIR FIRST PUPPY SHOT , DEWORMED AND HEALTH CERTIFICATES
THE VET SAYS ALL PUPS ARE VERY HEALTHY
I AM TAKING DEPOSITS NOW
IF YOU WANT ME TO KEEP YOUR PUPPY
ON RESERVE FOR YOU ANY LONGER OTHER WISE IT WILL GO UP FOR SALE AGAIN
---------------------------------------------------------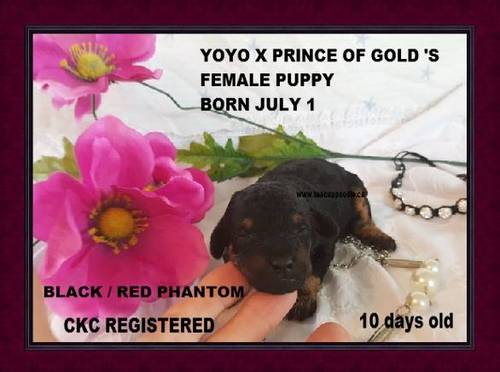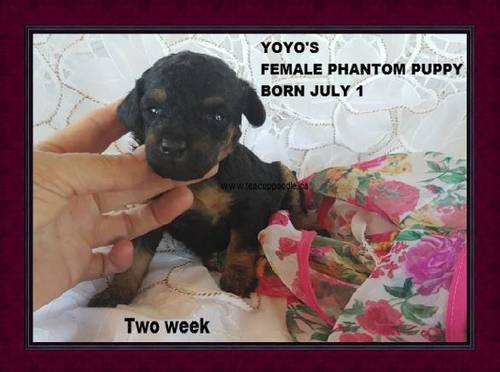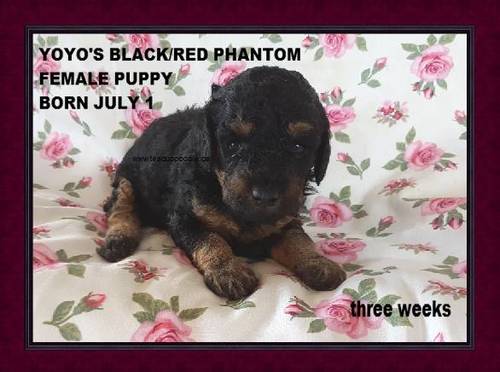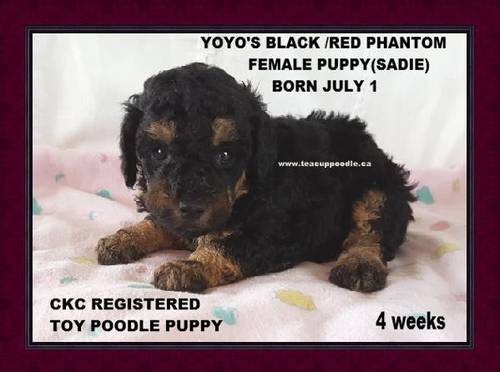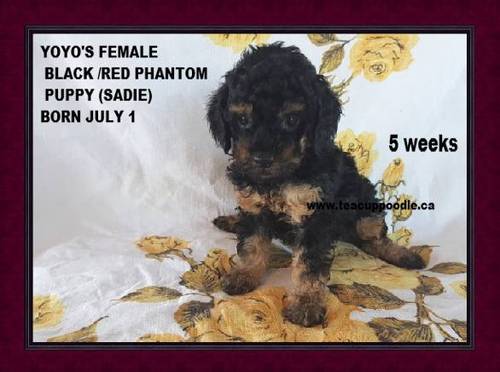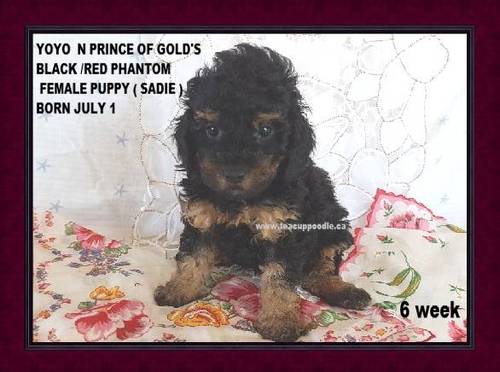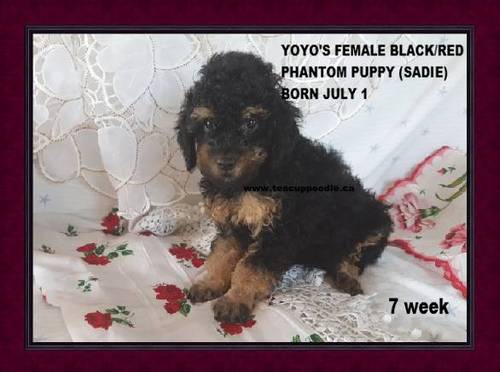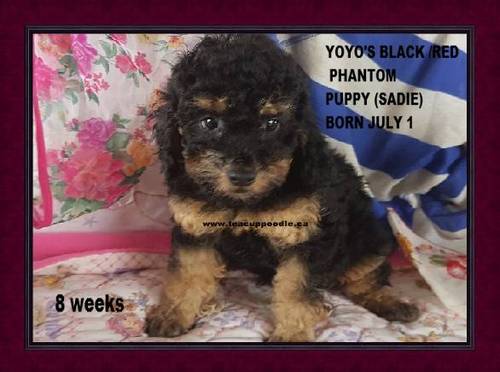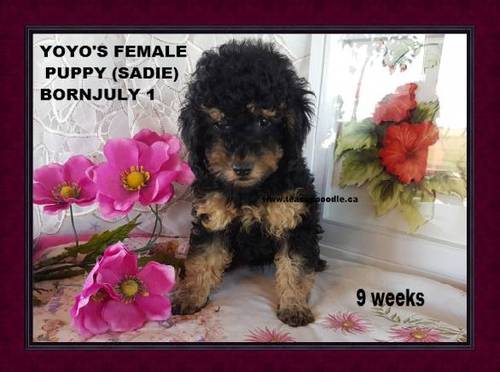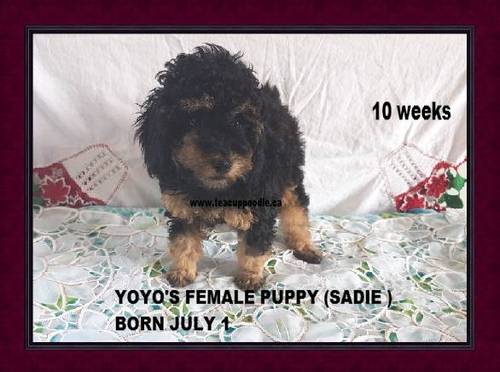 FEMALE BLACK /RED PHANTOM (SADIE) -
ADOPTED BY LAURA.O
-----------------------------------------------------------
-----------------------------------------------------------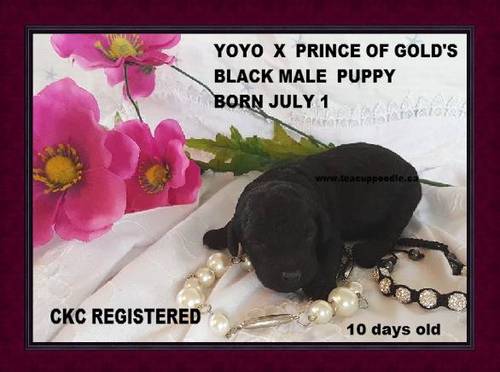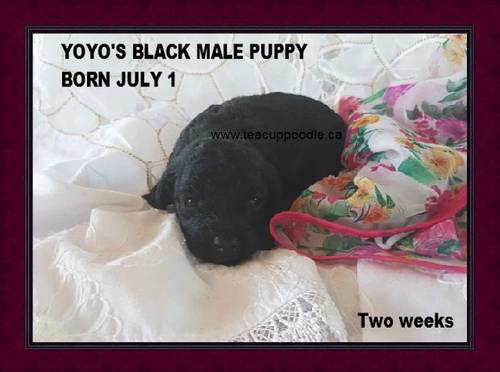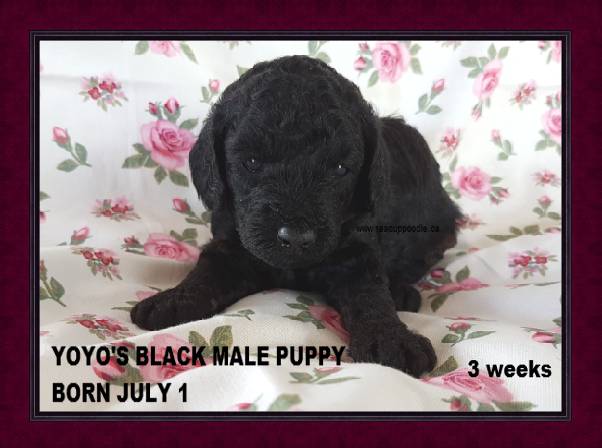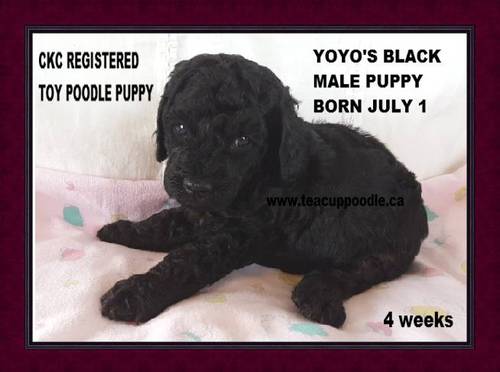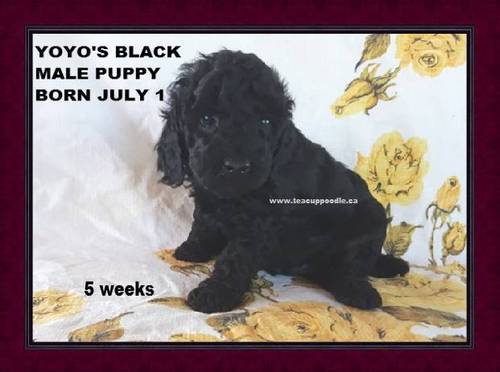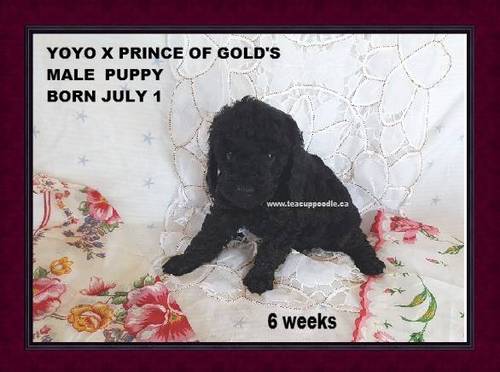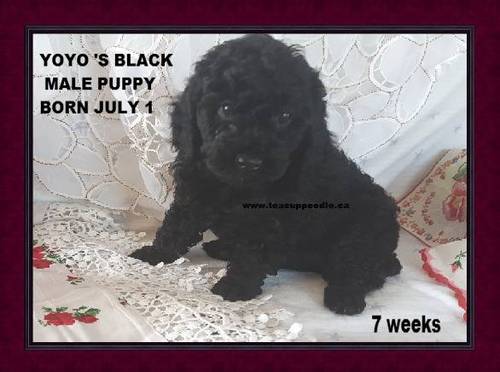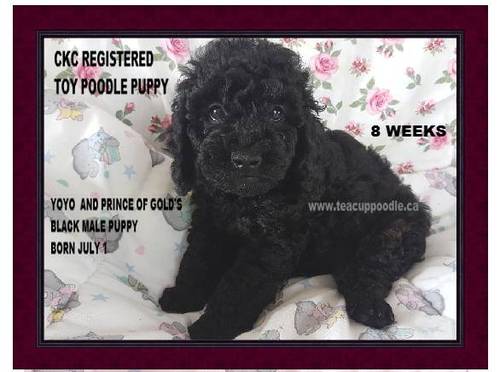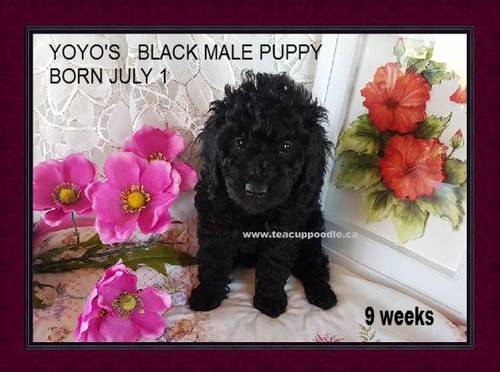 MALE BLACK - ADOPTED BY TAMMY
I HAVE GONE TO MY NEW WONDERFULL HOME NOW
------------------------------------------------------
------------------------------------------------------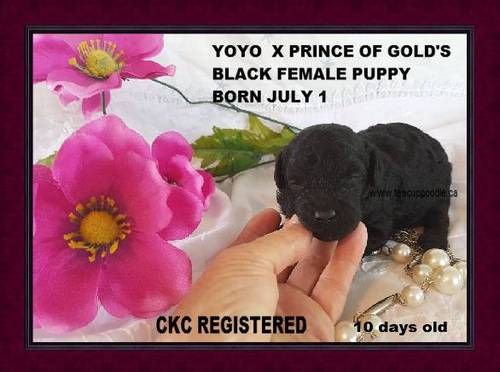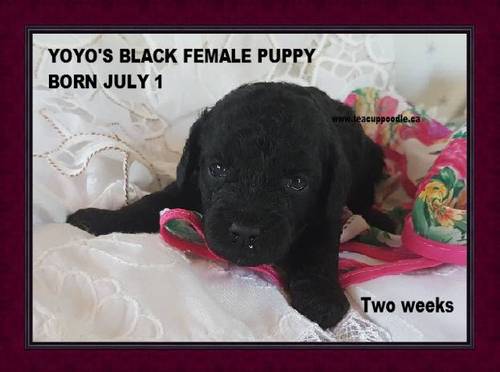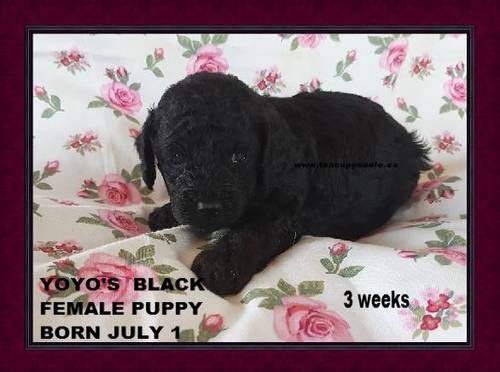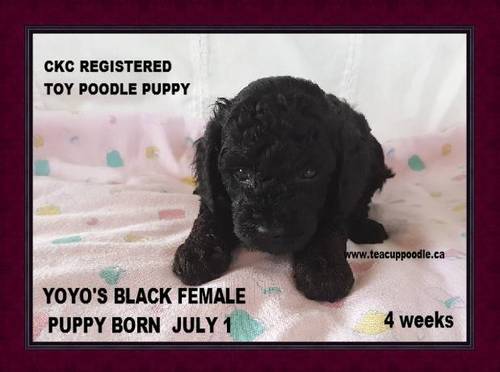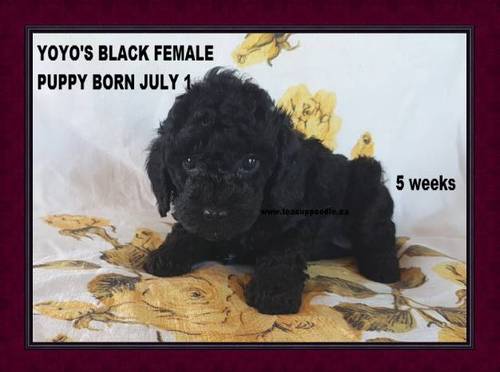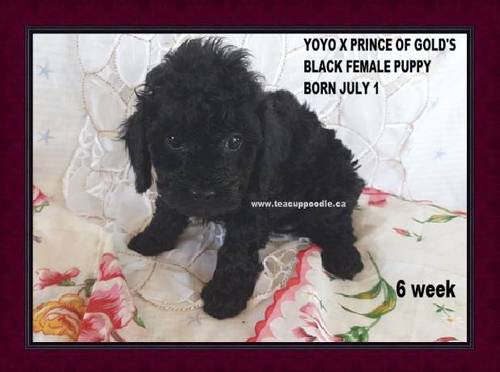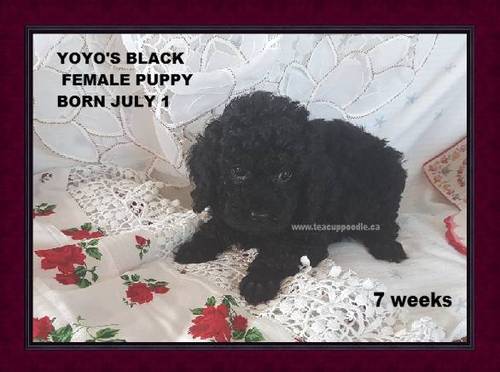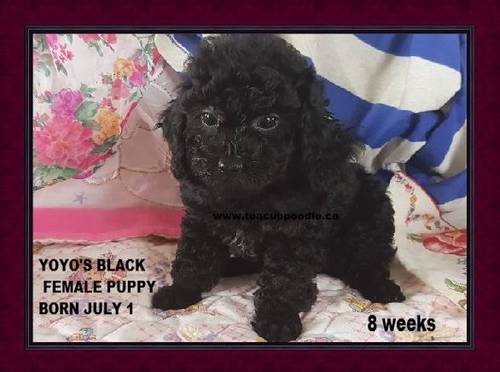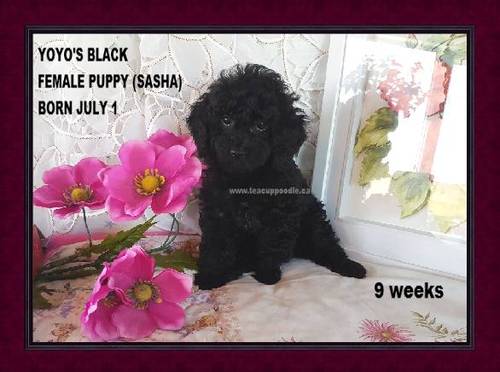 FEMALE BLACK (SASHA) - ADOPTED BY LINDA AND RAY
i have gone to my new beautifull home in dauphin,manitoba
-------------------------------------------------------
-------------------------------------------------------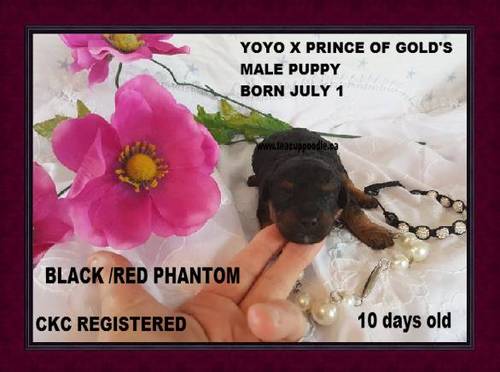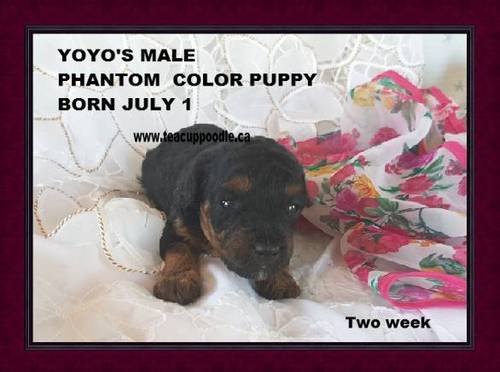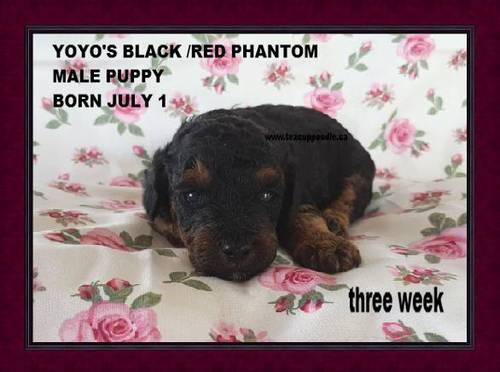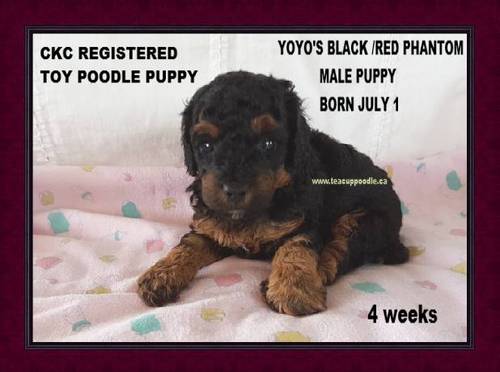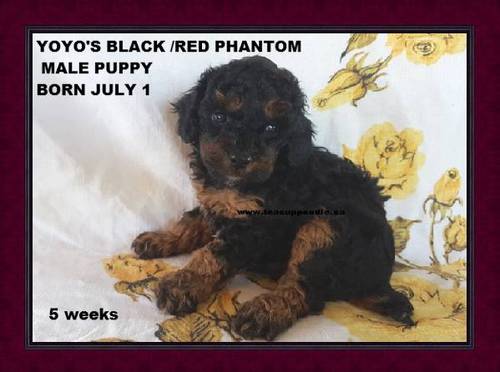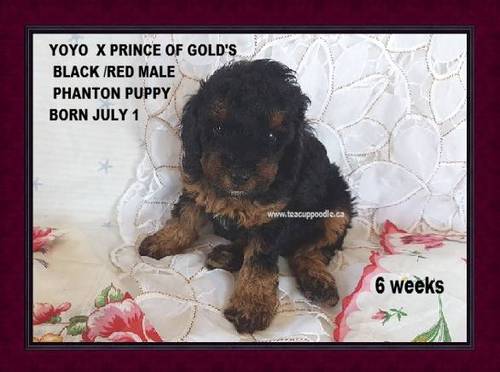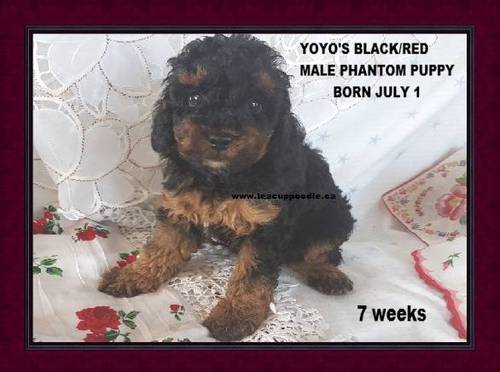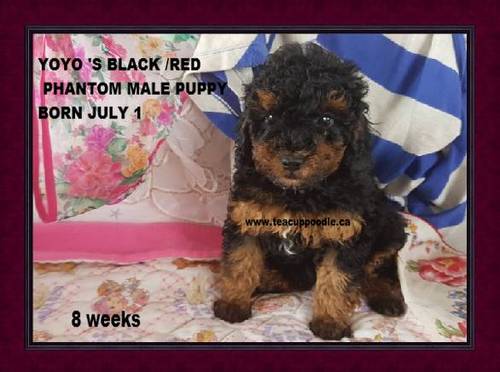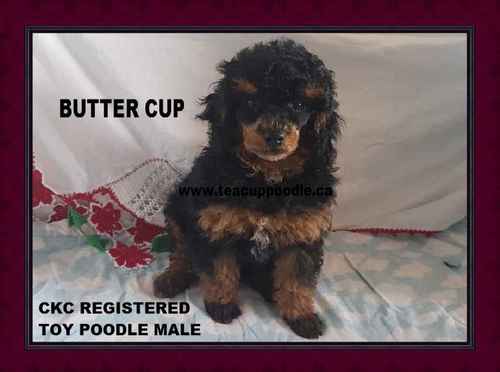 MALE BLACK/RED PHANTOM -
**************************
**************************
**************************
PREVIOUS LITTER BELOW
UPDATED JULY 19 /2016
YOYO AND CHICKIE
(SECOND LITTER)
PUPPIES BORN APRIL 17 /2016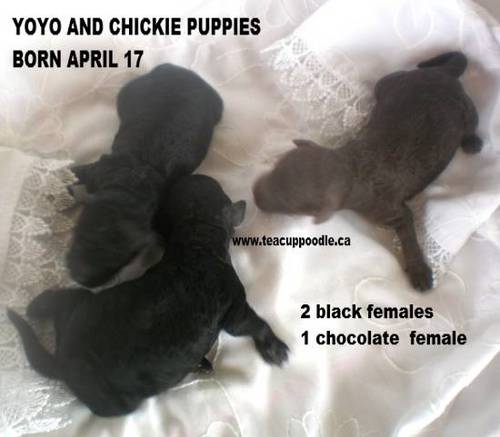 --------------------------------------------------------------------------------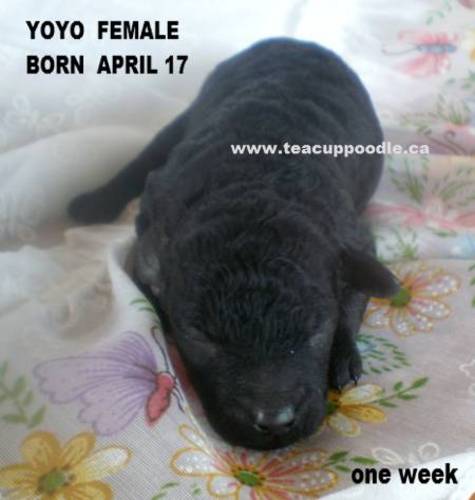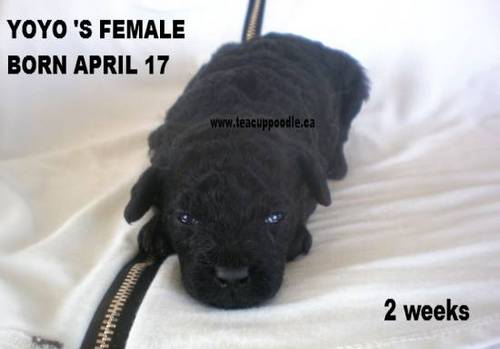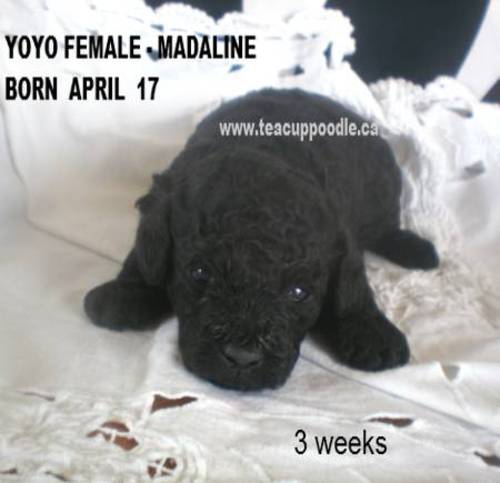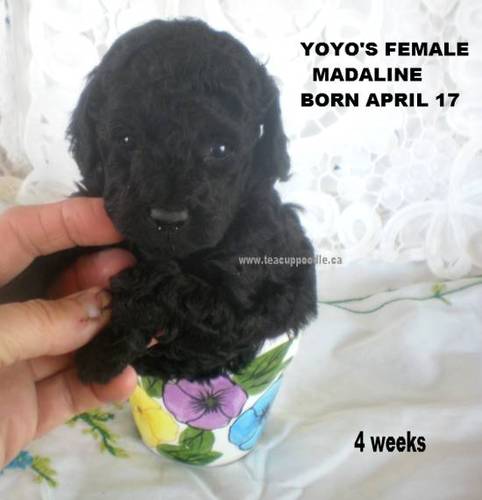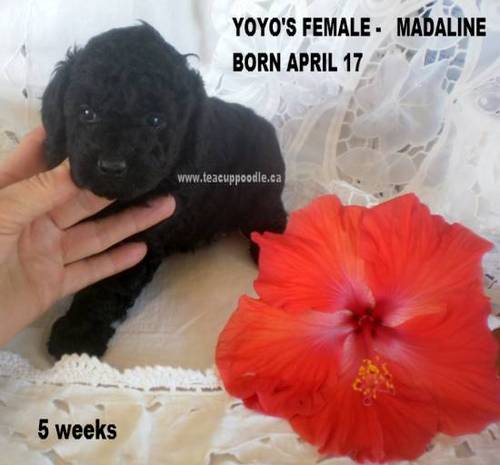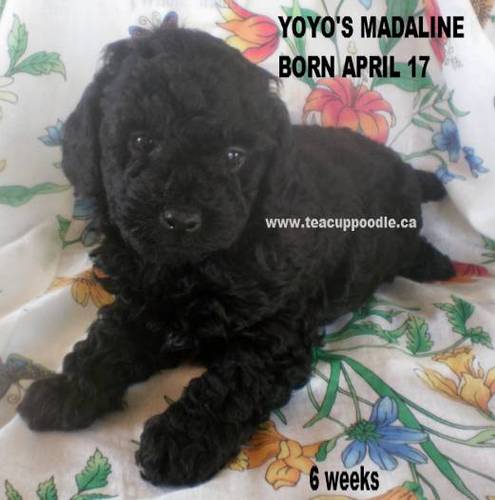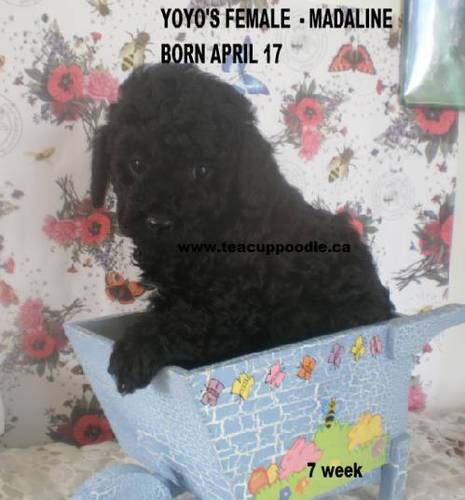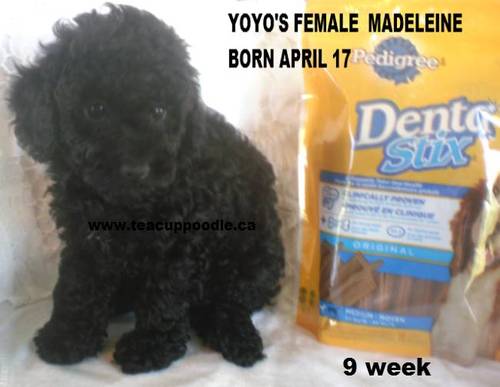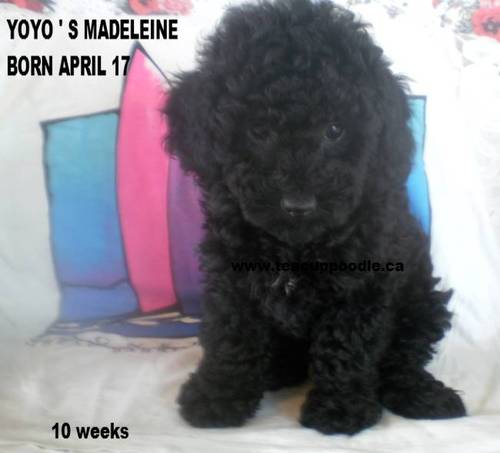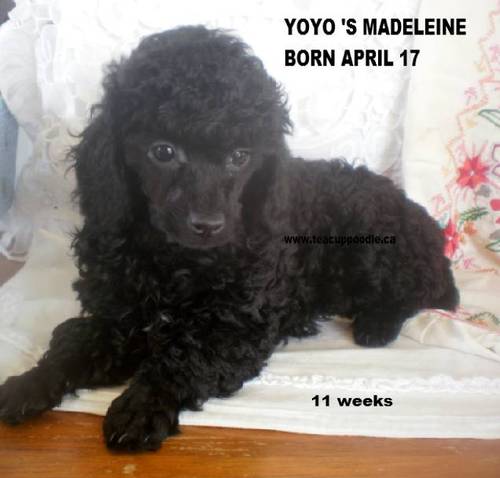 FEMALE - ADOPTED BY KELLY.S
Good Morning Beverly, ( July 18)
Thank you so much for raising this wonderful little girl, the care and the follow up.
I am beyond impressed with her intelligence and lovely demeanor.
We've been busy the last day getting her used to her new home and getting her used to me. She's been sleeping in my bed and last night went the whole evening from 10:30pm-6:30am with no wake ups, then she stretched and walked over to her pee pad and did her business - WOW - what a smart little girl.
Again, thank you so much, I'm so happy with Madeline (now Senna). :)
Kelly.S​
-----------------------------------------------
-----------------------------------------------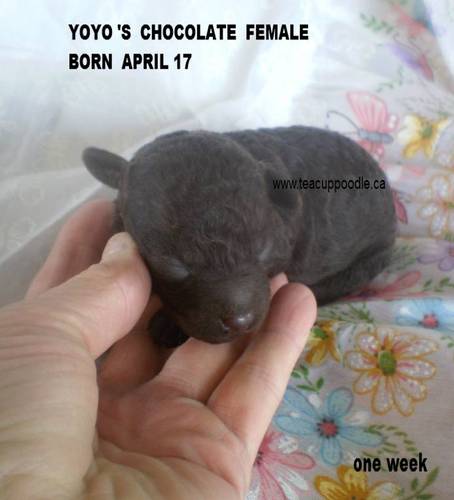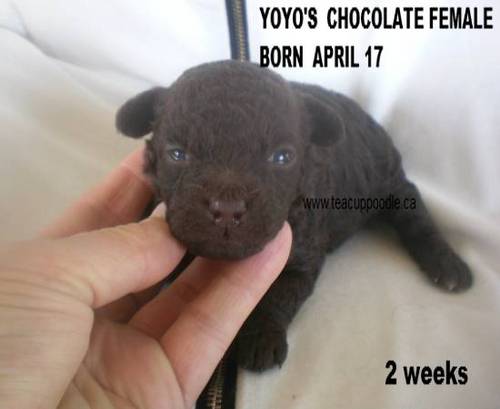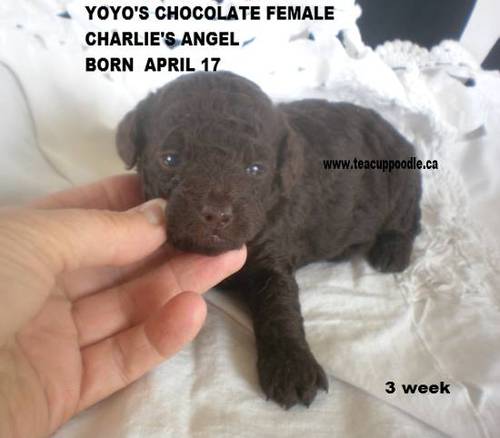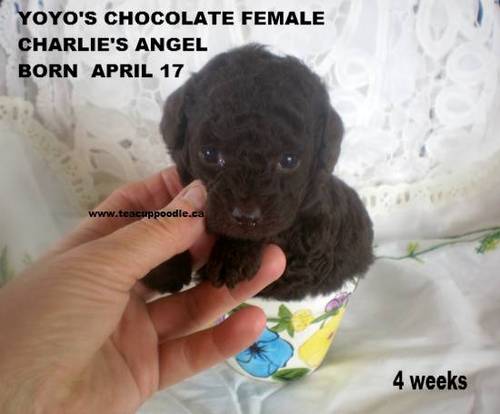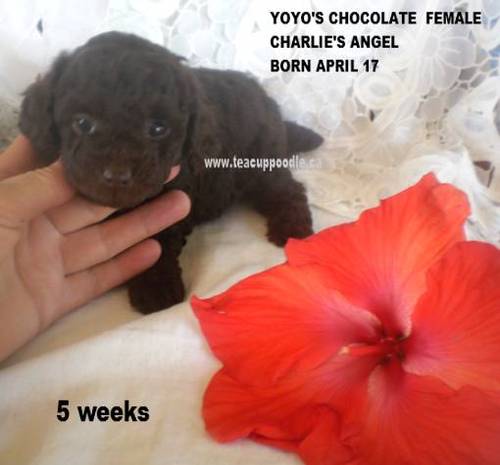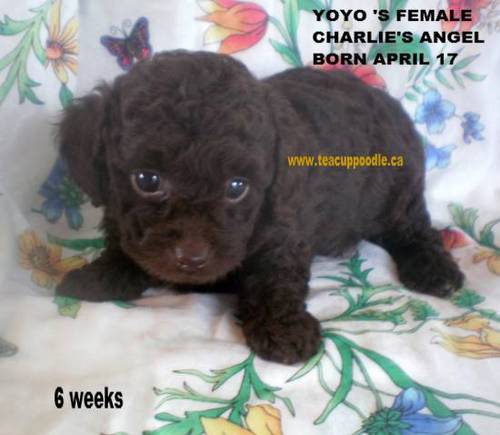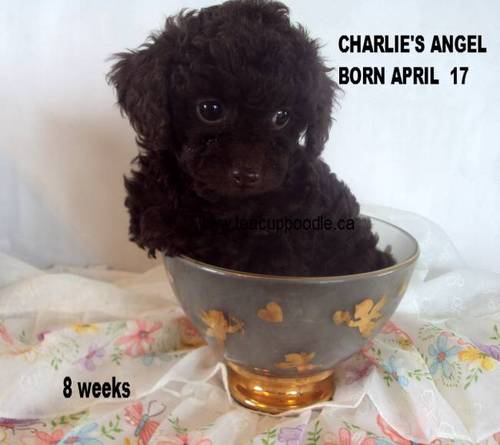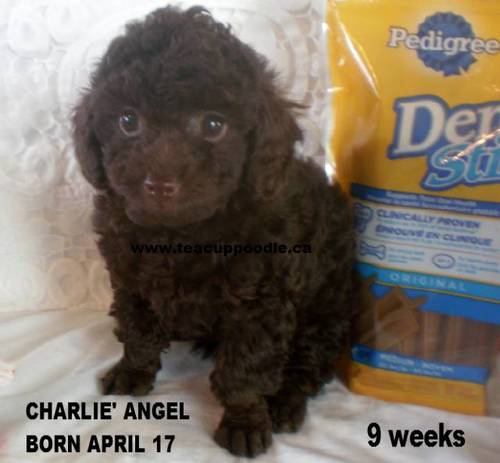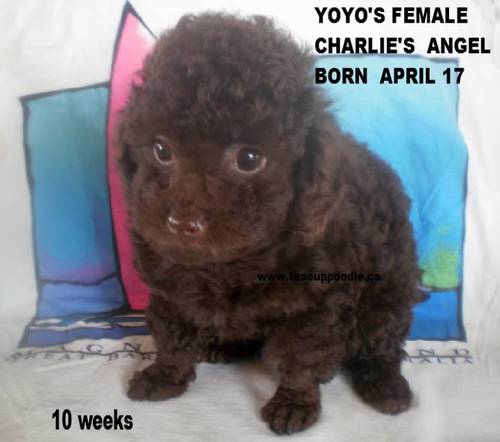 CHOCOLATE FEMALE - Charlie's angel
ADOPTED - JOANNE
I have got to my new home now
-----------------------------------------------
-----------------------------------------------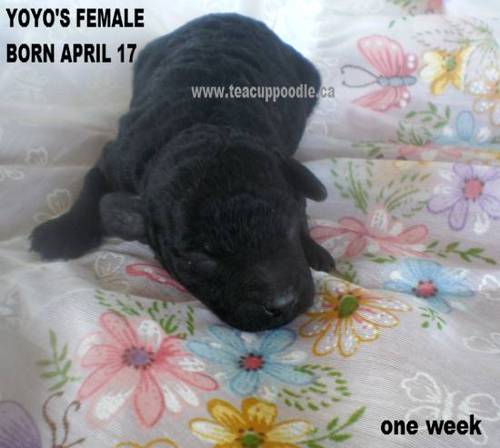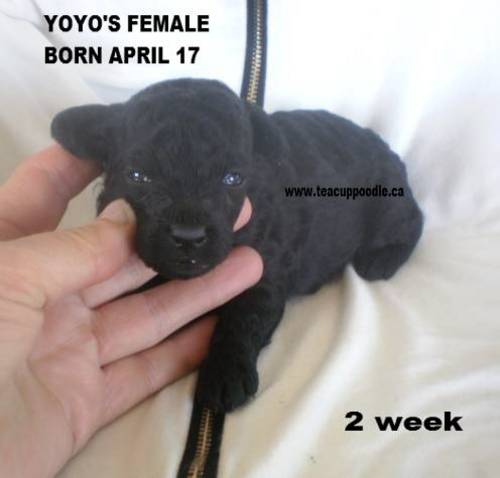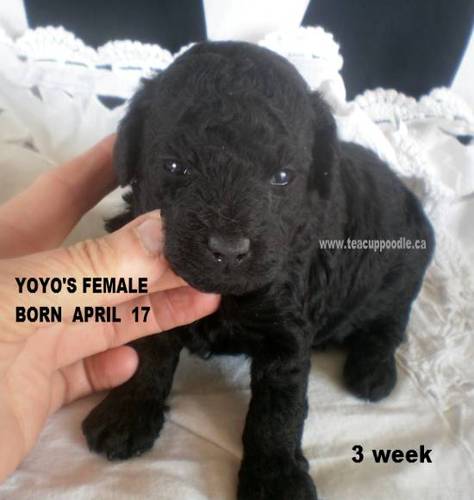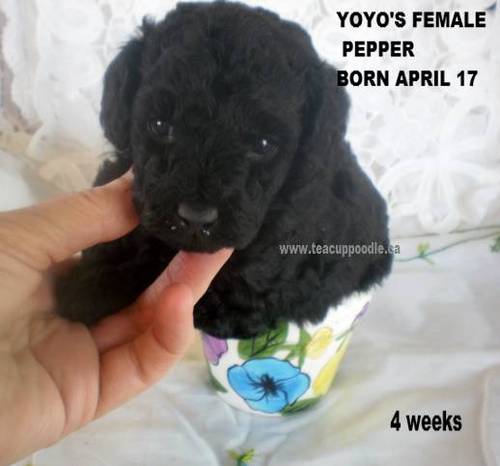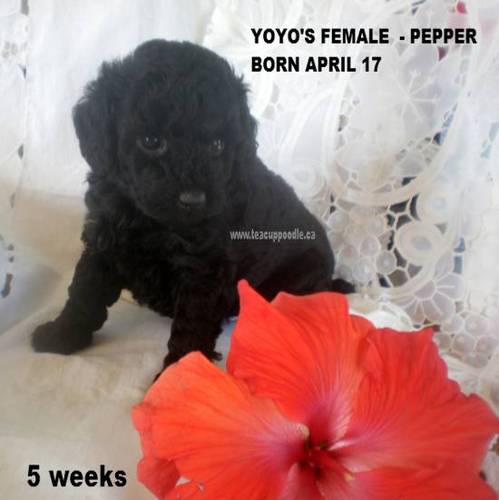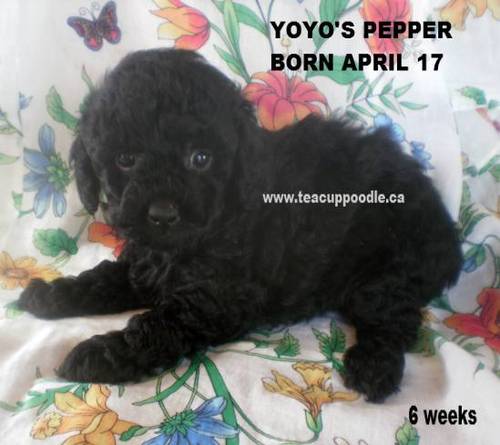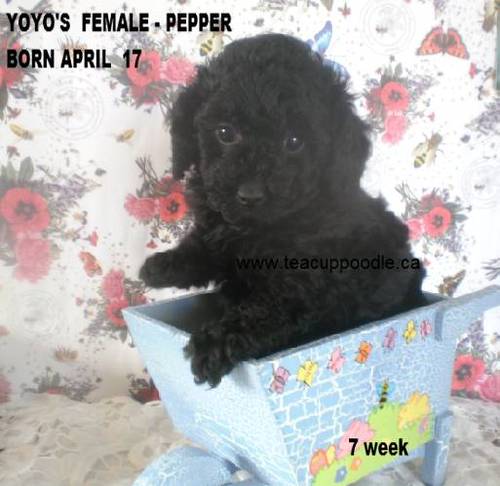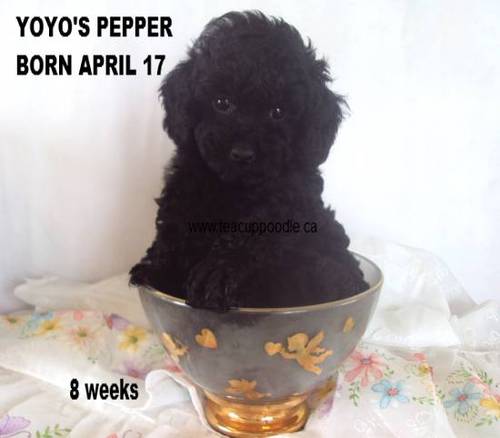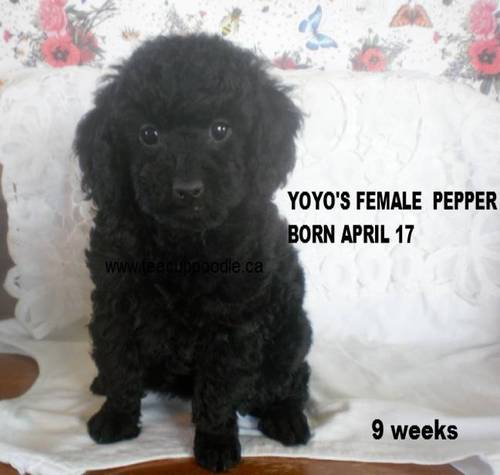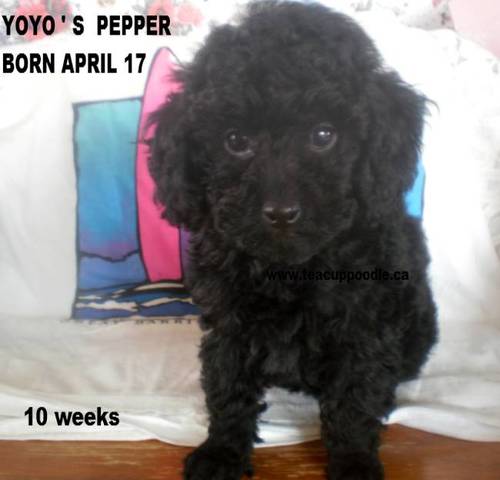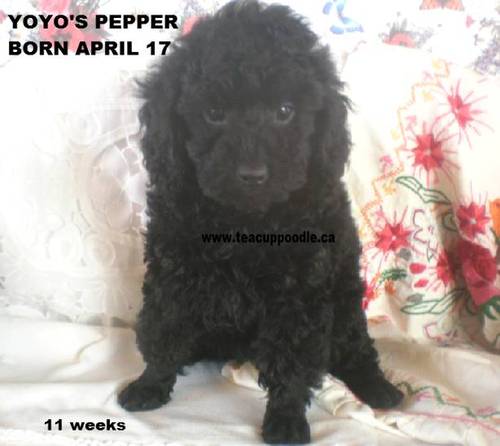 FEMALE - PEPPER
ADOPTED BY DEBBIE AND LORNE
I HAVE GONE TO MY NEW HOME
*************************