UP DATED FEBUARY 19 /2021

teacuppoodle@mts.net
(phone calls only)
Beverly
204 763 - 8974
******************************
******************************
Hi Bev the puppy was received and is home and doing great!!
Thank you for everything. My girls have named him Milo.
We are already in love with him his demeanor and temperament are amazing.
He went pee and squatted and for a moment we thought he was a girl.
Hi!, He is great! I've never seen a calmer and more gentle dog!
Thank you sooo much for giving us Milo. We already love him, he has formed special bonds with all of us.
He will only go potty outside with my dad. For me he follows me everywhere and when I call his name he comes running!
Milo likes to sit near my sister and snuggle her. Milo absolutely loves playing with my mom.
When we first took him out of his crate he didn't want to go but we figured he might be thirsty so we put down a water bowl.
He was scared to come out but he came out for the water.
He drank a lot then we let him sniff all of us he got used to us in about 20 minutes. We gave him 2 toys one is a ball and one is squeaky.
Those are now his favourite toys.
I found it very cute how he took his toys to his blankets that he came in. About 5 minutes after he drank the water he went pee.
I know little puppies like Milo are supposed to be teething but Milo hardly bites at all.
PREVIOUS LITTER BELOW
BORN SEPT 11/2017
ALL ADOPTED
GINGER X RED ROCK SAVAGE
RED PUPPIES BORN SEPT 11/2017
2 BOYS AND 1 GIRL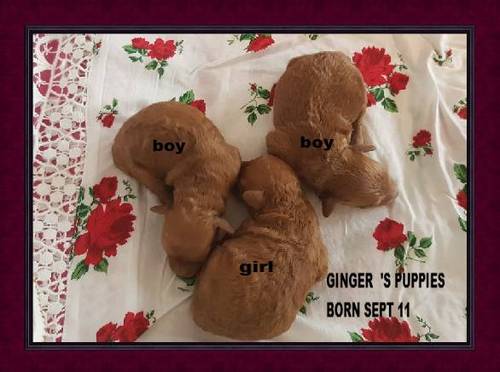 FEMALE - ADOPTED BY RYAN AND STEPHANIE
MALE ONE - RIGBY- ADOPTED BY JAYLA .D
MALE TWO - ADOPTED BY INA. B
----------------------------------------------------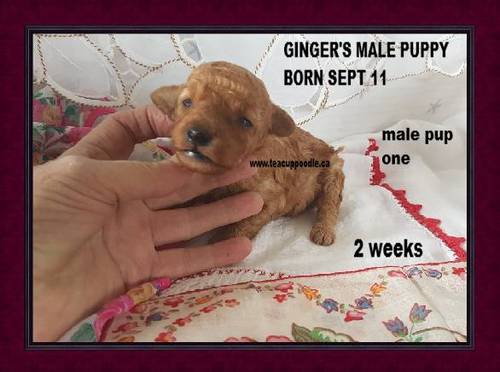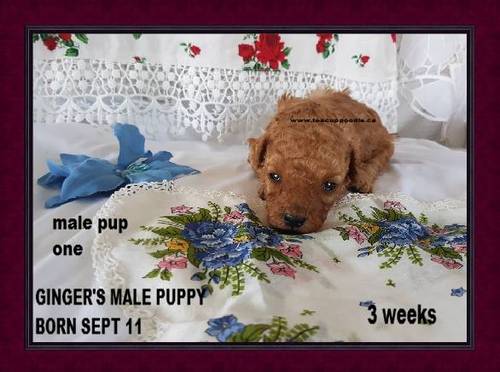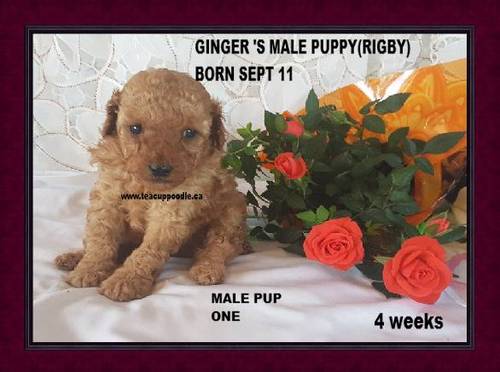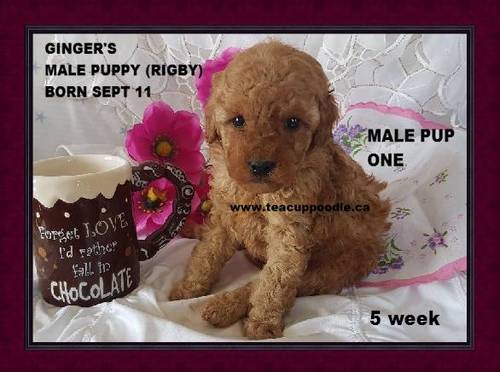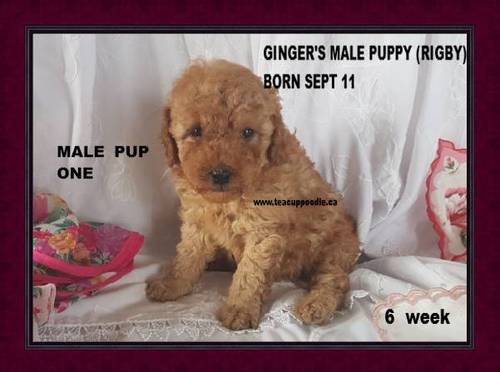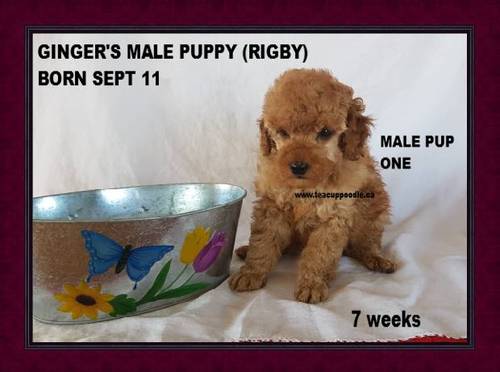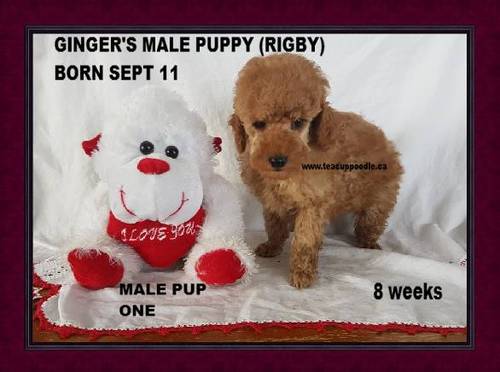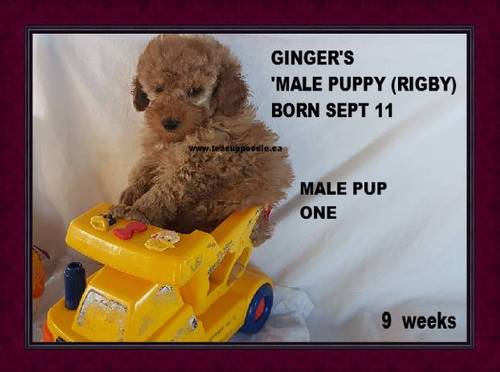 MALE PUP ONE - RIGBY - ADOPTED BY JAYLA .D
I HAVE GONE TO MY NEW WONDERFULL HOME NOW IN SASKATCHEWAN
&&&&&&&&&&&&&&&&&&&&&&&&&
&&&&&&&&&&&&&&&&&&&&&&&&&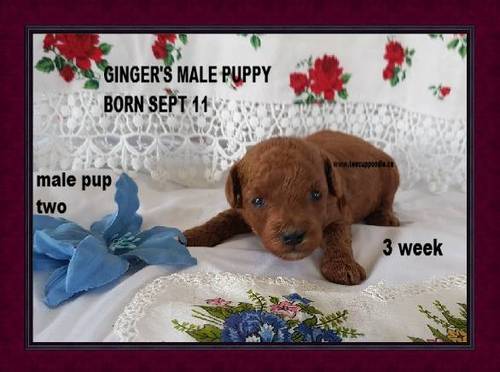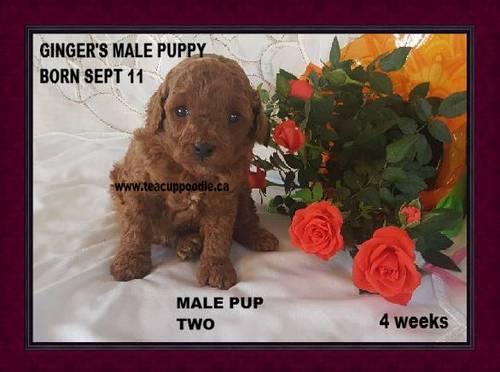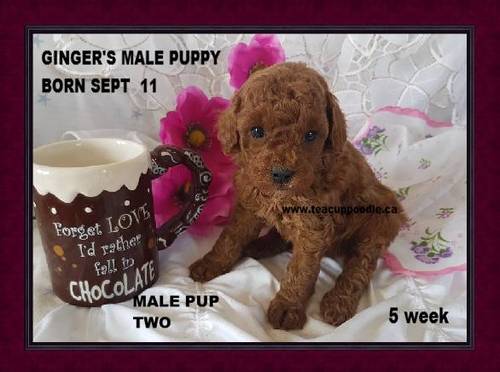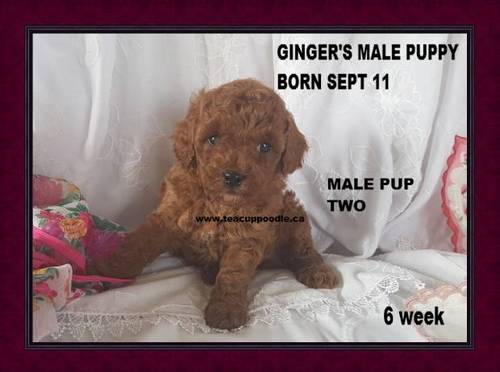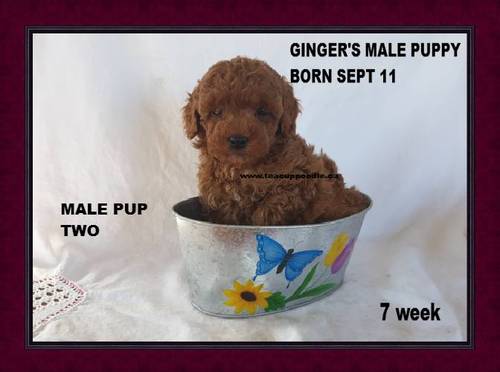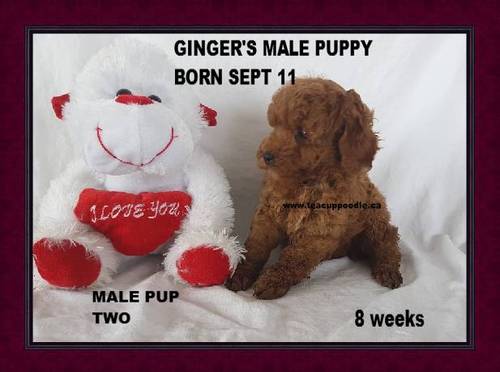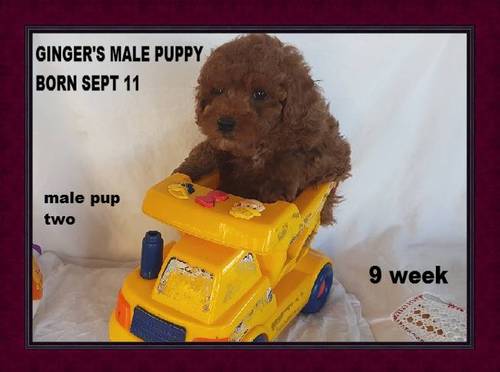 MALE PUP TWO - ADOPTED BY INA .B
I HAVE GONE TO MY NEW HOME NOW IN REGINA,SASK
WITH A NICE LOVING FAMILY
&&&&&&&&&&&&&&&&&&&&&&&&&&
&&&&&&&&&&&&&&&&&&&&&&&&&&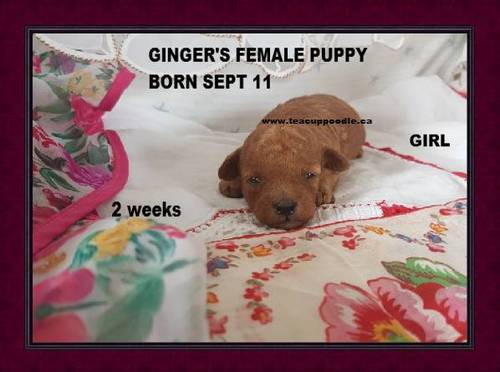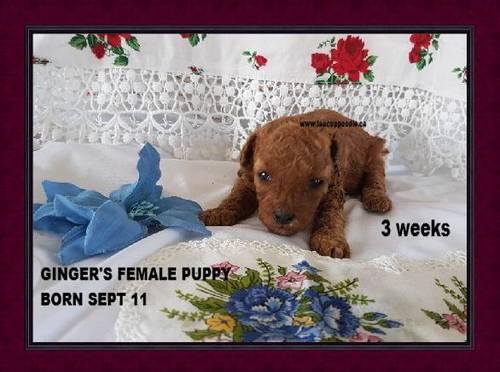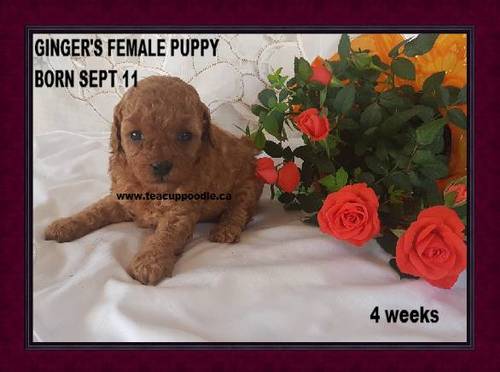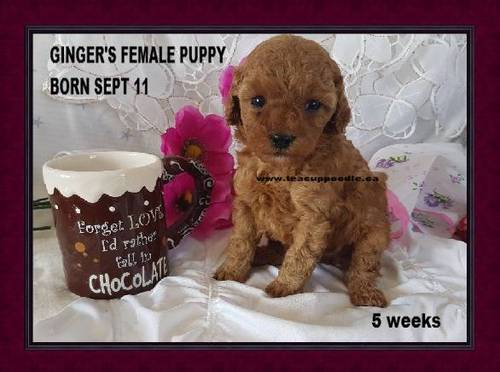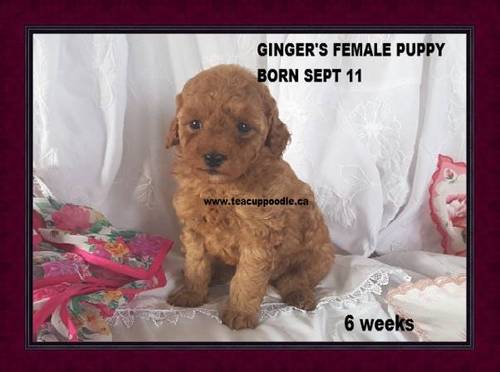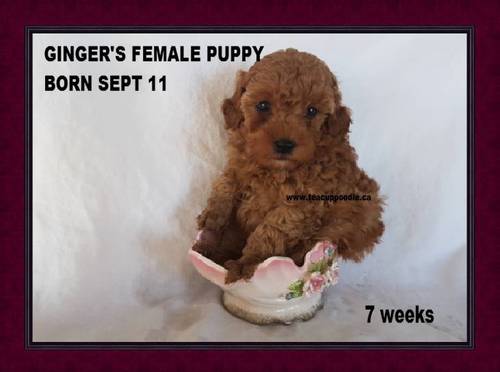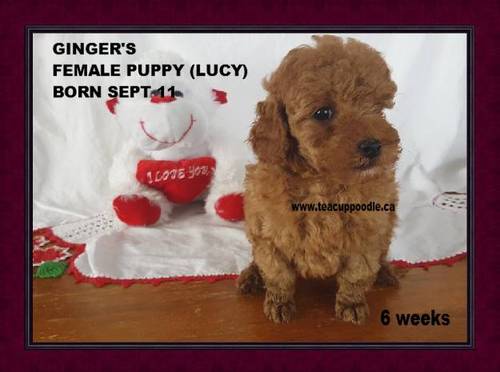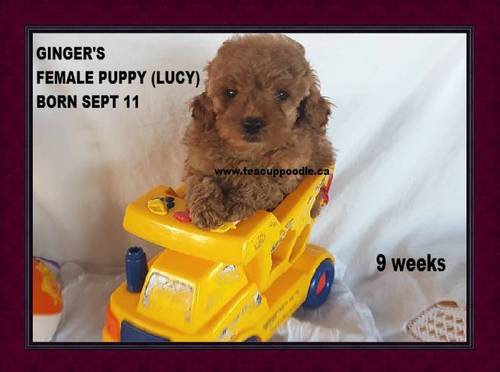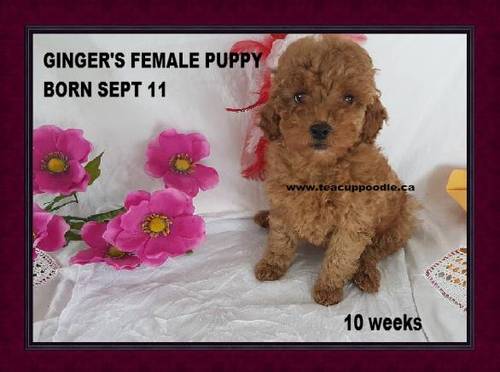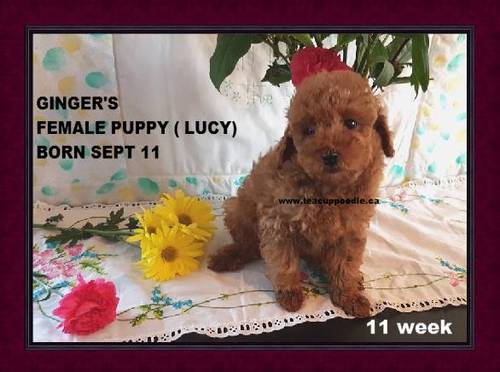 FEMALE PUP ( LUCY) - ADOPTED BY RYAN AND STEPHANIE
I HAVE GONE TO MY NEW HOME
XXXXXXXXXXXXXXXXXXXXXXXXXXXXXXXX
XXXXXXXXXXXXXXXXXXXXXXXXXXXXXXXX
PREVIOUS LITTER BELOW